Oceanside Apartments Sold for $38.25 million
Wednesday, March 5, 2014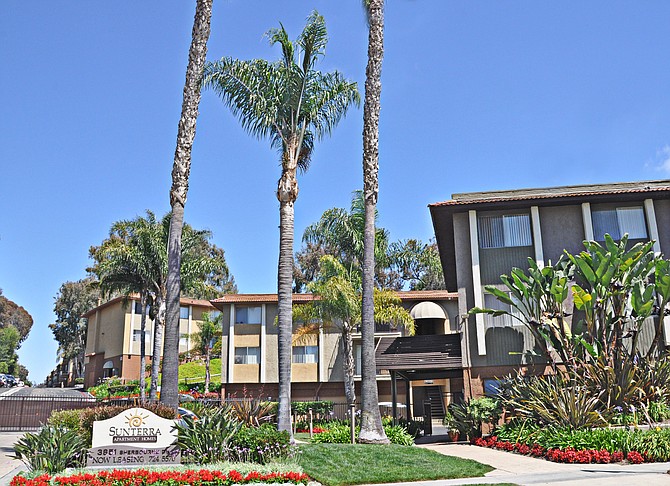 Sunterra Apartments LLC, which includes Benedict Canyon Equities of Sherman Oaks, has purchased the 240-unit Sunterra Apartment Homes in Oceanside for $38.25 million, according to Institutional Property Advisors, which arranged the sale.
IPA is the multifamily brokerage division of Marcus & Millichap Inc. The seller, Legacy Sunterra Apartments Partners LP of Foster City, was advised by IPA brokers Stewart Weston, Christopher Zorbas and David Sperling, with Michael Walseth of Marcus & Millichap.
The garden-style complex was built in 1974 on 14.2 acres at 3851 Sherbourne Drive, off College Boulevard near state Route 78.