El Al to Use ViaSat's In-Flight Internet Service
Wednesday, March 5, 2014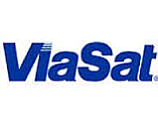 ViaSat said that El Al will be the first customer for its Exede in-flight Internet service in Europe, adding that the airline plans to launch service within a year.
Carlsbad-based ViaSat (Nasdaq: VSAT) made the announcement Feb. 5. Financial terms of the deal were not disclosed. ViaSat will provide hardware as well as time on a business partner's satellite.
The Exede satellite-based Internet service is already available on Jet Blue Airways (Nasdaq: JBLU).
El Al is the national airline of Israel. At first the Exede service will be offered on routes between Tel Aviv and several European cities.
ViaSat reported $1.12 billion in revenue in the fiscal year that ended on March 29, 2013. The business serves the commercial and military markets.