Cidara Therapeutics Completes $32M Series A Financing Round
Monday, June 30, 2014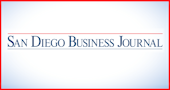 Cidara Therapeutics, a privately held bio-pharmaceutical company formerly known as K2 Therapeutics, said it completed a $32 million Series A financing round.
The funding will enable the company to advance drug candidates from the company's Cloudbreak platform that treats patients with compromised immune systems resulting from cancer therapy, bone marrow transplants and solid organ transplants.
According to the company, each year some 500,000 patients are treated for fungal infections inside the hospital, costing the health care system $8 billion, and resulting in higher rates of mortality. Despite an unmet need, only one novel class of antifungal drugs has been introduced into the marketplace in the past 20 years, the company said.
The financing round was led by 5AM Ventures, Aisling Capital, Frazier Heathcare, and InterWest Partners, and also included select institutional cross over investors, Cidara said.