Law Leaders Lab Sees Need to Change Business Model, Practice
Friday, June 20, 2014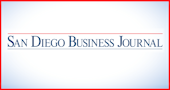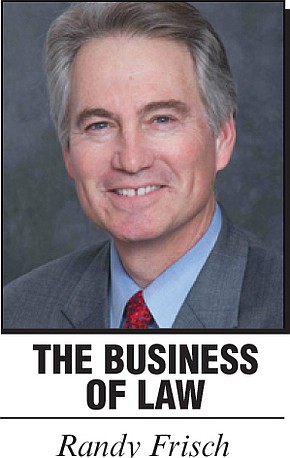 Law Leaders Lab opened its doors this month. It's a new firm with a goal of helping lawyers, law firms and legal services providers develop strategies to grow their businesses and communicate value to clients. Its premise is that the traditional law firm business model is not sustainable due to changes in the competitive landscape, technological innovation and the way clients buy legal services. A strategic planning process called opportunity mapping identifies opportunities to respond better to clients' needs, including a customized business development toolkit that enables organizations to create consistent messages and marketing tools. In short, it is a process where you as a lawyer find ways to communicate the value you are delivering to a client, rather than just sending them a bill for a number of hours.
"We want to help strengthen the role of the legal profession by working with lawyers to identify new strategies for creating, delivering and communicating value to clients," Law Leaders Lab CEO Debra Baker said.
S. Christian Platt has joined Jones Day's San Diego office as a partner in its intellectual property practice. Platt comes to Jones Day from the local office of Paul Hastings, where he was a partner in that firm's intellectual property practice. He represents clients nationwide in technologies including telecommunications, video games, computer hardware, software, networking, biotechnology and medical devices. He has worked on behalf of some of the world's largest technology companies in their most complex patent disputes, including Apple Inc., Konami Digital Entertainment, Quanta Computer and Kyocera.
"Christian is an experienced patent trial lawyer who has significant experience with damages issues, … an area of great importance in today's environment," said Karen Hewitt, partner-in-charge of Jones Day's San Diego office.
Nadia Sager is a star at the San Diego office of Latham & Watkins LLP. She, with team members from Washington, D.C., represented Oaktree Capital Management in its acquisition of Highstar, a firm that invests in physical infrastructure. Led by Ian Schapiro, who will oversee the Highstar team and be responsible for its integration, the Oaktree power opportunities team has invested in companies that provide products and services that support energy and utility infrastructure. It's a big-money deal, and Sager did great work.
Higgs Fletcher & Mack awarded its fourth $10,000 University of San Diego School of Law diversity scholarship to Oceanside native Vernon Evans, who graduated from the school on May 17 and has expressed interest in corporate and criminal law. "Vernon consistently demonstrated a keen work ethic and stick-to-itiveness that is impressive," said Steven Cologne, a partner with Higgs Fletcher & Mack and co-chair of its diversity committee. Higgs has been contributing to USD School of Law since 2004 and created the diversity scholarship in 2010 to reduce the financial burden on law students in need. The firm and its contributing lawyers have awarded more than $45,000 in scholarships to USD and California Western School of Law, and it has implemented initiatives that provide financial support and experience through internships and mentorship programs.
Lawyers who participated in the scholarship program include Roland Achtel, Edwin Boniske, Helen Cheng, Brian Cook, Robert Fitzpatrick, Loren Freestone, Victoria Fuller, Michael Gibson, Jonathan Grissom, Alexis Gutierrez, Susan Hack, James Harrigan, Craig Higgs, Joshua Katz, Kathryn Martin, Susan Mercure, William Miller, John Morrell, Catherine Morrison, Julian Myers, Bruce O'Brien, Mary Robberson, Jason Ross, Phillip Samouris and Mark Stender.
Speaking of Higgs, William Low, a partner at the firm, was named a fellow of the American College of Trial Lawyers, one of the premier legal associations in the United States. Fellowship in the College is by invitation. "It is a tremendous honor," said Low, a senior trial lawyer who began his legal career at McInnis, Fitzgerald, Rees, Sharkey & McIntyre, where he was managing partner when it merged with Higgs Fletcher & Mack in 1999.
The Bolander Law Group has moved; in fact, it now has two offices — one in Del Mar and its new one in Mission Valley. The firm primarily focuses on trusts, estate planning and probate law, but it also does estate and trust administration, and adoption. Lori Bolander has worked hard to build a nice law business.
Eric Abeita is now an intern in the Native American practice group of Procopio, Cory, Hargreaves & Savitch LLP. He is a second-year law student at the University of New Mexico School of Law and worked in various sales and marketing positions within American Indian Country. He previously interned with Sonosky, Chambers, Sachse, Mielke & Brownell LLP, where he gained experience in Native American law.
Abeita's passion for the field stems from his upbringing and experience in the Native American gaming industry, said Ted Griswold, Procopio partner and Native American group practice group leader.
Abeita, from Isleta Pueblo, New Mexico, is working on legal issues specific to that practice group; he will work with tribal governments, businesses and inter-tribal entities. Procopio's Native American practice group's outreach is part of the firm's tradition of giving back to the community through its summer internship program for Native American law students or law students interested in Native American law. The program has had seven interns since the firm started it in 2011.
Randy Frisch is vice chancellor of business and administration at National University and former publisher of the San Diego Business Journal. He is licensed to practice law in California, Nevada and Idaho.