Free Testing Cups Cost Millennium Laboratories $14.8M
Wednesday, June 18, 2014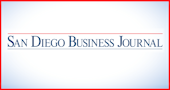 A federal jury in Florida on June 16 decided that San Diego-based Millennium Laboratories violated laws against kickbacks by giving physicians free urine testing cups, and it awarded a Baltimore-based competitor nearly $15 million in mostly punitive damages.
Privately held Millennium offers medication monitoring, using urine drug testing and pharmacogenetic testing, to health care providers that treat pain, substance abuse disorders, psychiatric disorders and other chronic diseases.
Ameritox Ltd. had sued Millennium, complaining that its practice of giving away point-of-care test cups — said to be worth about $5 each — amounted to an unfair business practice. The jury awarded Ameritox $14.775 million in damages.
Millennium plans to appeal, saying in a written statement that the jury "went against decades of established federal and state health care law and the opinion of the nation's leading health care law experts."
The plaintiff company alleged that Millennium gave customers at least 750,000 free point-of-care test cups through 2013 that equated to millions of dollars in giveaways. Ameritox's lawyers presented evidence suggesting, and the jury agreed, that Millennium would provide the free cups if physicians sent Millennium the urine specimens and agreed to have Millennium conduct a minimum number of tests on each specimen.
In its defense, Millennium said it consulted with leading health care lawyers five years ago to design a cup program that it believes complies with federal and state health care laws. One of the company's expert witnesses was Lewis Morris, a former chief counsel to the Office of Inspector General, who testified that Millennium's cup program was consistent with fraud and abuse laws.
Millennium said the jury's decision impacts the company's cup program in four states and affects a small percentage of its customers.
Nevertheless, the company has voluntarily agreed to suspend the program nationwide while it appeals the decision.