From Teller to CEO, California Coast CU Leader Leaves Her Mark
Friday, June 13, 2014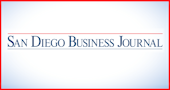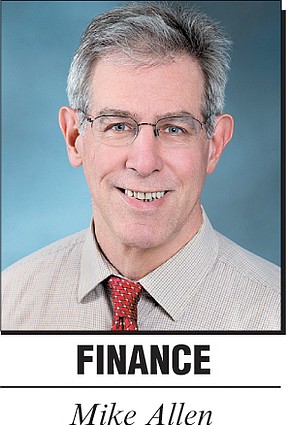 Marla Shepard didn't look at the teller's job she took right out of college as the end game, only the start of a long career.
From that modest beginning in 1972, she set an auspicious goal: to become president of the Telephone Employees of San Diego Credit Union.
"That was the goal," said Shepard, the CEO of California Coast Credit Union who announced her retirement after 42 years in the industry.
After about a decade at the first credit union, she was named its CEO, but she didn't kick back. She continued to lead the institution through six mergers with other credit unions, including the last one in 2008 that created California Coast.
That merger, between First Future Credit Union and California Coast created a $1.8 billion entity, the area's third largest. Today California Coast has about the same amount of assets, 23 local branches and 420 employees.
All didn't go smoothly. In the middle of the last merger, the Great Recession took hold, causing major problems for many members and lots of red ink on the books.
"We were like everyone else, and were forced to retrench," she said.
Shepard said she plans to spend her free time with her family and traveling. "My daughter and I are going to Europe, and my husband and I like traveling," she said.
Todd Lane, California Coast's current chief financial officer, was named to succeed Shepard, and takes the title of president for the interim period before Shepard leaves, expected about February. Lane, who has about 30 years in the industry, joined California Coast in 2009 and previously was the chief financial officer for Western Corporate Federal Credit Union and Cabrillo Federal Credit Union.
• • •
Zions stock rated buy: Believe it or not, stocks in the bank sector have generally soared for most of the past two years. Stocks in the bank sector gained 77 percent in 2012 and 2013, beating the overall market and most other sectors, according to a recent report from SNL Financial, the Virginia-based research firm. Most of those gains came following a pounding the finance sector took from the global financial crisis that began in 2007.
While the price increases for bank stocks has generally slowed this year, some stocks are still viewed favorably and as relatively cheap when measured by the stock price to its tangible book value, SNL said.
Using first quarter data and based on the number of upgrades a stock got from analysts, Zions Bancorporation (Nasdaq: ZION) was rated first on a list. The Utah-based bank, which is the parent of San Diego-based California Bank & Trust, received three analysts' upgrades in the first quarter and 21 buy recommendations.
Its stock closed June 10 at just above $30 and was trading at about $28 a year ago. But in April shares fell to $28 last month after Zions became the only bank among the largest not to pass a federally mandated "stress test," an analysis of how the bank's assets would perform during a hypothetical economic decline.
• • •
Mission Fed recognized: Mission Federal Credit Union, the area's second largest with $2.4 billion in assets and 22 local branches, was named the top credit union in the Pacific region by finance website NerdWallet based on Mission Fed's consumer-friendly products and services. The website evaluated credit unions on seven criteria, including free checking, online bill pay, savings rates and ATM access. NerdWallet said Mission Federal stood out especially on its ATM access and fee-free products.
• • •
Bank manager pleads guilty: Former bank manager Mark Masiglat pleaded guilty on June 5 to stealing $36,000 from JP Morgan Chase's Point Loma branch, according to the U.S. attorney's office in San Diego.
The assistant manager said he embezzled the funds from January 2011 to August 2012 via dozens of unauthorized cash withdrawals. Masiglat, 25, will be sentenced Aug. 22 in federal court.
• • •
Sampson named to Union marketing job: Rana Sampson, wife of former San Diego Mayor Jerry Sanders and a longtime international crime consultant, was hired by Union Bank as its vice president and promotions manager for the greater San Diego, Riverside and Coachella Valley division. Prior to taking the position, Sampson was special projects adviser at the San Diego Business Journal, and before that she was vice president of development and marketing for the San Diego Center for Children. She has more than 25 years in law enforcement at a variety of levels.
Send news about locally based financial institutions to Mike Allen via email at mallen@sdbj.com or 858-277-6359.