Novatel Wireless Names Interim CEO to Replace Peter Leparulo
Friday, June 13, 2014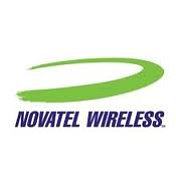 Novatel Wireless Inc.'s board of directors has appointed Alex Mashinsky interim chief executive officer, replacing Peter Leparulo, the company announced.
Mashinsky was appointed — along with Richard Karp — to the company's board of directors in April 2014, after an investor group raised concerns about Novatel's direction.
Novatel's board is employing an executive search firm to evaluate candidates for a permanent CEO, the company said. Leparulo will remain on Novatel's board.
The board also promoted Slim Souissi, chief technology officer of Novatel Wireless, to president and chief operating officer.
Alex Mashinsky, 48, has served since 2004 as managing partner of Governing Dynamics, an early-stage investment and development company. Prior to that, Mashinsky was founder and CEO of GroundLink, and he has founded and operated information technology companies, including Arbinet and Transit Wireless.
In May, the company's CFO announced he was leaving to take another job, at the time the company said it was searching for a replacement.