Maxwell Technologies Introduces More Capable Ultracapacitor
Thursday, June 12, 2014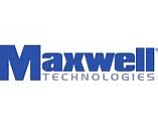 Maxwell Technologies Inc. unveiled a new flagship product this week: an ultracapacitor with more punch.
The newest model K2 ultracapacitor expands the line's power range by 17 percent and energy range by 23 percent, said Chad McDonald, the company's director of product marketing.
Capacitors store energy and give it up in a burst. K2 ultracapacitors are slightly larger than a can of soda and are rarely sold individually, said McDonald, adding that the K2 model is frequently sold in modules of 18. Certain transit buses have banks of 300 ultracapacitors, he said.
The ultracapacitors are used in hybrid transit buses to capture the energy given off when stopping; when the driver steps on the accelerator, the ultracapacitor releases that energy to get the bus moving. Maxwell (Nasdaq: MXWL) said its biggest market for such ultracapacitors is China.
Maxwell has competitors, but the Kearny Mesa company said its ultracapacitors are especially good at handling shock and vibration.
The new K2 ultracapacitor can also be used in electrical grids, automotive subsystems and wind turbines to control the pitch of the blades.
For more on Maxwell Technologies, including its stock performance during the first half of 2014, see the June 16 issue of the San Diego Business Journal.