ViaSat Shares $116.8M Defense Deal With Iowa Company
Wednesday, July 30, 2014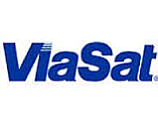 The Department of Defense said on July 30 that ViaSat Inc. and Data Link Solutions LLC will share a $116.8 million contract modification to do systems engineering and integration on sophisticated military radios: the Multifunctional Information Distribution System (aka MIDS) Low Volume Terminals as well as MIDS Joint Tactical Radio Systems terminals. The Pentagon will allocate funds when it issues delivery orders, according to the Pentagon announcement. Work will continue through March.
ViaSat (Nasdaq: VSAT) is based in Carlsbad. Data Link Solutions is a joint venture of BAE Systems and Rockwell Collins, based in Iowa.
The Space and Naval Warfare Systems Command of San Diego awarded the contract.