Portfolium Funding Is Part of EvoNexus' Recent Successes
Wednesday, July 30, 2014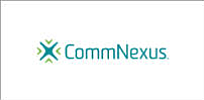 EvoNexus, the incubator of CommNexus, the area's nonprofit trade group for the high tech industry, said one of its portfolio companies Portfolium recently closed a $900,000 seed round of investment from the Tech Coast Angels and other San Diego-based investors.
Portfolium also said it signed a contract with the University of California to provide its cloud based service to students and alumni for an undisclosed amount, EvoNexus said.
The company's platform lets users showcase projects, skills and experiences via cloud-based portfolios.
In addition to Portfolium, 11 other EvoNexus startups raised $15.2 million in funding this year. Included in this group are Edico Genome, Educated Investor, Hush Technologies, MD Revolution, Meet SOCI, and Skylit Medical.
"Contrary to some media reports, there is capital available for startups in San Diego," said Rory Moore, the CEO of CommNexus.
EvoNexus is accepting applications for the next class of companies for the incubator through August.