Peregrine Reports Q2 Results
Monday, July 28, 2014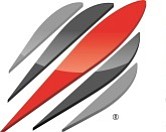 San Diego-based Peregrine Semiconductor Corp. reported second-quarter revenue of $47.1 million compared with $52.4 million for the like period of 2013.
Peregrine's 2014 GAAP net loss was $6 million compared with $400,000 in the like period of 2013.
The company reported a non-GAAP net loss of $4.1 million for second quarter 2014 compared with a non-GAAP net income of $1.2 million during same period in 2013.
As of June 28, the company reported having cash and cash equivalents of $19.7 million.
For more about the Peregrine's quarterly financial results, click here.