Cypher Genomics Inc. Teams With Illumina, Also Names President and COO
Sunday, July 27, 2014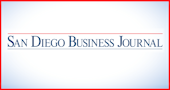 San Diego-based Cypher Genomics Inc. announced a co-promotion agreement with Illumina Inc. and the selection of Adam Simpson as president and chief operating officer.
The two companies will jointly offer to pharmaceutical companies, through Illumina's sales force, a solution including Illumina's genome sequencing technology and Cypher Genomics' biomarker discovery service, Cypher said.
The companies will provide their mutual customers with "sequencing, data interpretation and data mining they require for biomarker discovery with whole genome data," said Nick Naclerio, Illumina's senior vice president corporate development and general manager of enterprise informatics.
"Cypher Genomics' biomarker discovery service is a perfect complement to Illumina's whole genome sequencing and our NextBio analytics platform," Naclerio said.
Cypher said the biotechnology can better match therapies to patients and reduce the size of clinical trials, which could save time in getting medicines to market.
Cypher Genomics' biomarker discovery service, branded as Coral, includes technology that has enabled pharmaceutical companies "to discover the genetic basis of response to drug therapy," Cypher CEO Ashley Van Zeeland said.
Cypher executives said the appointment of Simpson as COO and president is a good match for the company's needs.
"Adam's depth of transactional and emerging company expertise makes him ideally suited to help lead the company forward," Van Zeeland said.
Prior to his appointment, Simpson was an executive adviser to life science investors and companies including Cypher Genomics. Before that, he was co-founder and chief business officer of Meritage Pharma from the company's creation through an option agreement with ViroPharma for its sale. He was the general counsel at Verus Pharmaceuticals, where he led its sale to AstraZeneca and Shionogi. Before that he was a lawyer at Latham and Watkins. Simpson has been involved in more than $1 billion of San Diego life science financings across multiple therapeutics, diagnostics and tools companies and the creation of several companies that have either gone public or were acquired, according to Cypher.