Local Lenders Making More – But Smaller – SBA Loans in 2014
Friday, July 25, 2014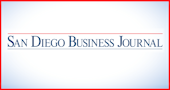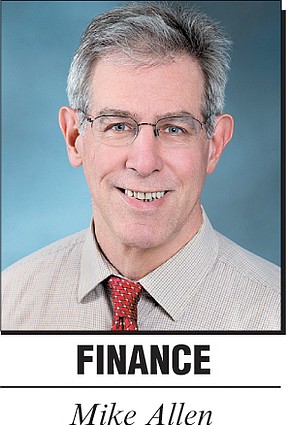 Although San Diego lenders are generally making more loans backed by the U.S. Small Business Administration, loan amounts have declined for most of this fiscal year, according to the latest report from the SBA's San Diego district office.
Still, the total number of loans in San Diego over the nine months to June 30 was up, and the total dollar amount was flat, while SBA lending amounts are down nationally.
From the beginning of fiscal 2014 in October to June, there were 545 SBA loans made in this region, compared with 465 loans for the like period of 2013, district director Ruben Garcia said.
"The majority of those additional 80 loans that we did this year are mostly smaller loans, and that's great for San Diego because really those smaller loans are helping the heart and soul of small businesses here," Garcia said.
As of June 30, the total amount lent for the fiscal year was $237.6 million, compared with $235.9 million for the like period of fiscal 2013.
Most of the loans were made through the SBA's 7(a) program, which can be used for working capital and improvements, while 504 loans are used to buy commercial real estate.
The local district said it facilitated 471 of the 7(a) loans with an average size of $186,000. The district did 74 of the 504 loans with an average of $51.6 million.
The biggest volume lenders from the past also dominate the latest SBA list, headed by U.S. Bank with 88 loans, up from 57 loans during the like period of the prior fiscal year.
The next largest volume lenders were Wells Fargo Bank, 79 loans; JPMorgan Chase, 75; and CDC Small Business Finance Corp., 41.
CDCSBF continues to be the largest nonprofit partner nationally on SBA 504 loans, although this fiscal year, its business has been off nationally and locally, said Larry Nuffer, the organization's spokesman. In San Diego, the dollar amount reported by the SBA office represents only the group's 40 percent contribution on the loan. Commercial banks make 50 percent on a 504 loan, while borrowers put down 10 percent.
CDCSBF also did 12 Community Advantage loans within the 7(a) program so far this year, ranging from $50,000 to $250,000. Most these are in the $100,000 to $150,000 range, Nuffer said.
While the 504 volume is down from last year, several national surveys suggest that small business borrowing is on the upswing, said Kurt Chilcott, CEO of CDCSBF.
"Much of the focus of SBA lending has been in refinancing existing debt," he said.
With interest rates still hovering at historically low levels, those rates aren't enticing many new borrowers, Garcia said.
Many borrowers aren't focused on interest rates, but that could change next year as it becomes apparent when the rates start to rise, he said.
For 504 loans for 20-year terms, the going interest rate has dropped since January from 5.53 percent to 4.94 percent as of July, Nuffer said.
SBA Advantage loans will cost a bit more, usually around 6 percent, he said.
• • •
OneWest acquired by CIT Group: Pasadena-based OneWest Bank agreed to be acquired by CIT Group for $3.4 billion in cash and stock, in the largest bank sale in three years and one that affects three OneWest branches in San Diego County.
A little history on this one: OneWest was formed in 2009 by several of the world's richest men including John Paulson, George Soros and Michael Dell, who cobbled together $1.55 billion to buy failed IndyMac Bank from regulators. IndyMac, which was one of the biggest subprime lenders during the housing bubble boom, went down in flames as all those lousy mortgages started going bad.
The private equity guys apparently decided this was the right time to cash out — at five years, imagine that.
And those profits are considerable — about $1.85 billion on the sale and some $2 billion in dividends paid out since the bank was formed.
Perhaps even more interesting is CIT's resurrection. In 2009, saddled with heavy losses of business loans, the New York-based lender declared bankruptcy. Just 38 days later, it emerged from Chapter 11, which has to be a record.
Subsequently, CIT grew to nearly $50 billion in assets and was flush enough with capital to take on this blockbuster. With the acquisition, assuming regulators approve it, CIT Bank will control $67 billion in assets, making it the biggest bank in Southern California.
• • •
Small banks' approval rates fall: It's easier to get a small business loan from a small bank than a larger one, based on a recent index from Biz2Credit, which makes loans to the small businesses.
According to Biz2Credit's analysis, the approval rating at big banks — more than $10 billion in assets — was 20 percent in June, up from 19.6 percent in May.
Meanwhile, the approval rating at small banks — less than $10 billion — was 51.4 percent in June, down slightly from 51.6 percent in May.
Borrowers desiring better odds than big banks offer may also try credit unions, whose approval rates on small business loans increased to 43.7 percent. Alternative lenders such as Prosper and Lending Club slipped by a tenth of a percent last month, but were still better at 63.2 percent.
Send news about locally based financial institutions to Mike Allen via email at mallen@sdbj.com. He can be reached at 858-277-6359.