Peregrine and RFMD Settle Litigation
Tuesday, July 22, 2014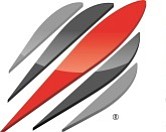 Peregrine Semiconductor Corp., a San Diego maker of radio frequency computer chips, said it's settled all outstanding claims with RF Micro Devices Inc. of North Carolina relating to lawsuits it filed against RFMD in 2012 and 2013.
The two companies said they've entered into patent cross licenses and agreed to dismiss all related litigation. Financial terms of the settlement weren't disclosed.
Peregrine CEO Jim Cable said the agreement provides validation for the many ways in which the company continues to expand the industry's technological frontiers through its inventions and commercial products.
Since its founding in 1990, Peregrine has shipped more than 2 billion chips. Last year, it reported $202 million in revenue.
The company underwent a restructuring earlier this year that cut 60 people, resulting in a workforce of about 360.