La Jolla Pharmaceutical Announces Proposed Common Stock Offering
Tuesday, July 22, 2014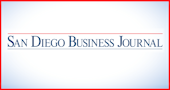 La Jolla Pharmaceutical Co., a developer of therapeutics targeting unmet life-threatening diseases, intends to sell shares of common stock in an underwritten offering pursuant to its existing shelf registration statement, the company announced.
Jefferies LLC is acting as sole book-runner for the offering, according to the company.
La Jolla (Nasdaq: LJPC) plans to grant the underwriters a 30-day option to buy additional shares of its common stock.
The company intends to use the proceeds from the offering for general corporate purposes, ongoing and future clinical trials, general and administrative expenses, potential acquisitions and other strategic purposes.
In June, La Jolla announced an agreement with Stanford University potentially adding important and diversified product opportunities from the school's research to the company's pipeline, La Jolla said.
La Jolla Pharmaceutical has a market capitalization of $86.14 million.