EdgeWave Closes $6M Series A Equity Funding From TVC Capital
Tuesday, July 22, 2014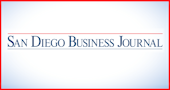 EdgeWave, a San Diego-based cybersecurity firm, has closed $6 million in Series A equity funding from TVC Capital, EdgeWave said.
EdgeWave also said it secured a $5 million credit facility with Square 1 Bank, providing additional working capital to fund the company's growth.
The financing will be used to support accelerating demand for EdgeWave's military-grade enterprise security capabilities that aim to protect companies from the most advanced targeted hacker attacks, the company said.
"Our partnerships with TVC Capital and Square 1 Bank will help power EdgeWave on its mission to provide our much needed capabilities to a rapidly expanding population of companies and organizations that are losing the fight and are unable to comply with security requirements and policies," said Dave Maquera, CEO and president of EdgeWave.
EdgeWave said its solutions have been used by a variety of companies and groups including Susquehanna Health, Esurance and live global media operations such as the United States Tennis Association's U.S. Open Tennis Championship.
TVC Capital is a San Diego-based growth equity firm focused on investments in and acquisitions of software companies and software-enabled service firms.
Square 1 Bank is a commercial bank dedicated exclusively to serving the venture capital community and entrepreneurs in all stages of growth and expansion.