ScoreStream Gets Ready for Some Football With $800,000 in Debt Funding
Tuesday, July 15, 2014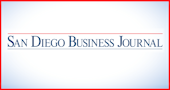 ScoreStream Inc., which offers high school sports scores in real time, told U.S. securities regulators earlier this month that it issued $800,000 in convertible debt funding.
New Enterprise Associates and Avalon Ventures participated in the funding, said Derrick Oien, CEO of the downtown-based business, who said ScoreStream was hoping to collect $2 million in its seed round.
The business offers a crowd-sourced application for sports scores, billing itself as the best way to find, share and score high school and youth sporting events. ScoreStream offers iPhone and Android applications. It also offers a scoreboard widget that can be part of another webpage, such as a school's home page.
The ScoreStream site accepts game photos, as well as smack talk.
Last year, the business publicized 20,000 game scores. Oien said he expects to do 70,000 games this year. ScoreStream has struck partnerships with large media companies, the CEO said.
The all-important football season is around the corner. Nationwide, Oien said, there are 7,000 games every Friday night; ScoreStream intends to keep people up to date on 4,000 to 5,000 of them.
"We're gearing up for the third week of August when all hell will break loose," said Oien, whose career has included a stint with San Diego-based MP3.com.
ScoreStream has been housed in the EvoNexus incubator on Broadway for the last year and a half.
The business previously went by the name CrowdScores Inc. and was incorporated in 2012. It filed papers with the SEC on July 7.