Northrop Grumman Gets NASA Contract for Drone Work
Thursday, July 10, 2014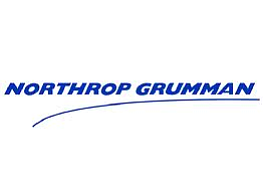 NASA said earlier this month that it awarded Northrop Grumman Corp. a five-year contract for engineering and maintenance on the space agency's two Global Hawk high-altitude aircraft, which are hand-me-downs from the U.S. Air Force.
The deal could be worth as much as $25 million, and covers aircraft, ground control stations and related equipment.
The Global Hawk is an autonomous, unmanned aircraft that NASA uses for Earth science missions. The NASA aircraft are pre-production models that the U.S. Air Force no longer needed. NASA bases its Global Hawks at NASA's Armstrong Flight Research Center at Edwards, Calif.
Rancho Bernardo is home base for Northrop Grumman's (NYSE: NOC) unmanned aircraft programs.
In other news, Northrop Grumman said on July 8 that one of its Block 30 Global Hawks was part of a NATO exercise in late spring, flying three missions out of Norway. Unified Vision 2014 took place May 18-28. The aircraft is based in Sicily.