Retail Developer Heads for the Border to Go Upscale, Duty-Free
Thursday, July 3, 2014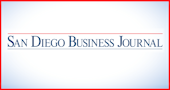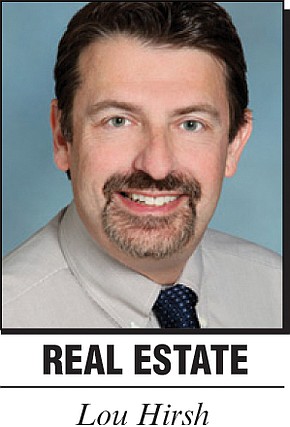 Some nationwide retail developers have apparently decided that there's room at the U.S.-Mexico border for more than just bargain-hunters at San Ysidro outlet malls.
Duty Free City plans a late July opening for a new upscale duty-free retail store in San Ysidro, the first of about 25 new U.S. locations that the Florida-based retailer is developing at border crossings with Mexico and Canada.
Jaime Partners of San Diego is leading the $2.6 million construction of a 14,000-square-foot store set to open at 601 E. San Ysidro Blvd. Officials of the project management firm said the store will have hair and nail services, wine and cigar lounges, a café and an area for children's activities.
Headquartered in Miami, Duty Free City said in a statement that the store in San Ysidro will feature luxury retail items and personal customer service, including valet parking and complimentary skin consultations.
Retail offerings will include wine from "highly regarded" American producers and craft beer from San Diego-area microbreweries. The wine selection will include an "interactive educational station," and wine tastings will be part of the store's weekly programming.
The new store is preparing to make its debut as another Florida-based company, Duty Free Americas Inc., recently announced ambitious plans for a new mixed-use facility at the San Ysidro crossing, which would include a large parking structure with a rooftop helipad, ground-floor retail, restrooms and other amenities.
That project — entailing a $30 million to $50 million investment by the company — is not expected to go forward until 2015 or 2016.
• • •
Old Hotels Transitioning to Aid Homeless: Two old and underutilized hotel properties are involved in new projects aimed at putting a dent in downtown San Diego's longtime homeless problem.
The San Diego Housing Commission recently received the go-ahead from city officials for a $17 million renovation that will convert the vintage Hotel Churchill into a 72-unit apartment facility for homeless veterans and other low-income residents; it's expected to open in 2016.
The seven-story, 94-unit Hotel Churchill opened in 1914 at 827 C St., and it closed in 2005. Subsequent attempts by private developers to repurpose the property were not successful.
The Housing Commission is also overseeing the $47.6 million Alpha Square, a mixed-use development that recently broke ground in East Village and will include 201 new units of affordable rental housing. It is being developed by Carlsbad-based Chelsea Investment Corp. and Alpha Project for the Homeless.
Alpha Square, at Market Street and 14th Avenue, is set for completion in September 2015. It will serve as the replacement for the nearby Hotel Metro, consisting of two buildings operated most recently by Alpha Project as transitional housing for the homeless.
Plans at Alpha Square call for 5,400 square feet of retail, 32 underground parking spaces and more than 10,000 square feet of indoor and outdoor common spaces.
• • •
More Retail and Restaurant Openings: Orange County-based retailer Thompson Building Materials plans a July 12 opening for a new design showroom at 6618 Federal Blvd. in Lemon Grove. The store will feature home furnishings, décor items, tiles, and other building and design-related products.
Thompson, headquartered in the city of Orange, operates 11 California locations, including one in San Diego. Three of its Central California stores operate under the name Silverado Building Materials.
Fashion Valley mall in Mission Valley recently saw the opening of women's clothing seller Free People, a 3,800-square-foot boutique that the Philadelphia-based retailer said is among its largest stores. Free People also operates at The Forum in Carlsbad and Westfield UTC in University Towne Center.
In Kearny Mesa, Jersey Mike's Subs has opened at 9211 Clairemont Mesa Blvd. It is the 26th San Diego County location for the New Jersey-based submarine sandwich chain, which has 1,300 locations nationwide.
Send commercial real estate and development news of general local interest to Lou Hirsh via email at lhirsh@sdbj.com. He can be reached at 858-277-8904.