TECHNOLOGY COLUMN
Qualcomm Buys 2,400 Patents Covering old PDA Devices
Friday, January 31, 2014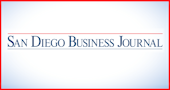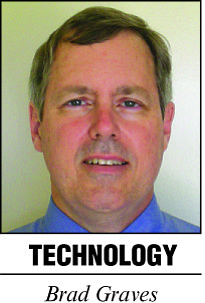 Remember those personal digital assistants from Palm and Compaq? They now show up on eBay with descriptions such as "vintage." Vintage or not, their builders amassed some interesting intellectual property while bringing those devices to market. Two weeks ago, Qualcomm Inc. bought 2,400 patents covering Palm, iPaq and Bitphone devices from Hewlett-Packard Co. (NYSE: HPQ). While the price was not disclosed, the sale included patents covering fundamental mobile operating system techniques. Some 1,400 patents and patent applications are from the United States, while 1,000 are from other countries. Qualcomm (Nasdaq: QCOM) already had a formidable patent portfolio covering mobile communications. As of Oct. 31 — long before the sale — the business reported more than 38,000 patents in its trove.
• • •
Fantasy World Boots Up: Carlsbad-based Playdek Inc. is closing in on a $600,000 goal in its Kickstarter campaign to fund its "Unsung Story" computer game. Its deadline for raising funds is Valentine's Day. As of Jan. 30 the company had $448,000 worth of pledges from more than 11,100 backers. "Unsung Story: Tale of the Guardians" is billed as a "rich, diverse tactical role-playing game" involving battles and a cast of characters in the fantasy world of Rasfalia. Playdek will build it for the PC, Mac, Windows-based tablets and Linux platforms; mobile devices running iOS and Android; and possibly gaming consoles if the company reaches its stretch goals. Playdek is playing up game designer Yasumi Matsuno's part on the creative team behind the game. Joel Goodman is Playdek's CEO. Qualcomm Ventures led the company's $3.8 million series A funding round in March.
• • •
VCs Like Video: Sightly, a Del Mar company that makes technology for localized video advertising, said on Jan. 28 that it received $1.7 million in seed funding. Mack Capital of New York led the round. Other investors were Tomorrow Ventures and 500 Startups. "With the shift in media viewing habits from TV to digital media, the market is primed for Sightly's solution," Brad Holden, principal at Tomorrow Ventures, said in a prepared statement.
John McIntyre and John Zdanowski are the co-founders of Sightly. The company plans to serve franchises, brands and ad agencies, as well as small and midsize businesses through value-added resellers. A previous version of the company focused on selling video solutions directly to small businesses. The company said it would offer more details on its video platform at the International Franchise Association convention Feb. 22-25 in New Orleans.
• • •
A Hawk Eye on Energy: Energy monitoring technology from San Diego-based Green Edge Technologies Inc. is making its debut in new homes. Irvine-based Tri Pointe Homes is installing the EdgeHome system in new-home developments in Temecula, Irvine and the Playa Vista community of Los Angeles. The buildings range from town homes in the mid-$200,000s to single-family detached offerings with seven-figure price tags. Green Edge is a company of technology executives, including many Motorola alumni, who have an interest in home automation. EdgeHome can track energy usage down to the individual light fixture and plug socket.
• • •
Space Beat: Miramar-based Vanguard Space Technologies Inc. built three composite reflectors on the Thaicom 6 communications satellite, which is now high above the Earth. Virginia-based Orbital Sciences Corp. (NYSE: ORB) put together the satellite, which rode into geostationary orbit from Cape Canaveral in early January aboard a Falcon 9 rocket from Hawthorne-based SpaceX (the privately held company founded by Elon Musk). The satellite will serve Thailand, Laos, Cambodia, Myanmar, various islands in Southeast Asia and the African continent. Vanguard reports that it was responsible for the structural design, analysis, fabrication, assembly and testing of the three reflectors. In other news, Vanguard announced new business from Lockheed Martin Corp. (NYSE: LMT), which is building a spacecraft for the 2016 Osiris-Rex mission. Plans call for the spacecraft to rendezvous with an asteroid. Vanguard has a contract to build a high-gain antenna reflector for Osiris-Rex.
While we're mulling the heavens, Mira Mesa-based Space Micro Inc. reports that it has delivered a radiation-hardened CubeSat single-board computer to an undisclosed Defense Department space customer. The 4-by-4-inch computer has a Texas Instruments Inc. chip at its heart. Space Micro is employee owned.
• • •
Finally: Circling back to vintage technology. Somewhere out in the world there's a white Palm Zire; it might still be in its black case. I stupidly left it on a treadmill at the YMCA several years ago. Never saw it again. Maybe it's on eBay. If that PDA was able to talk, I'm sure it would have a great story to tell.
Send San Diego technology news to bradg@sdbj.com.