The Surf Has Influence on Makeover of Retail Turf in Del Mar
Saturday, January 25, 2014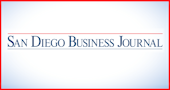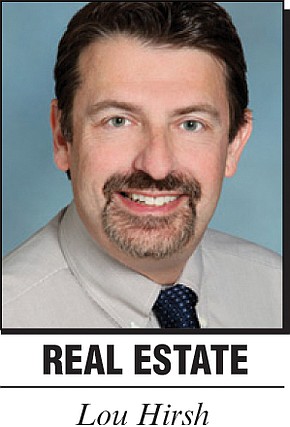 Donahue Schriber of Costa Mesa has a $4 million makeover in store for Del Mar Heights Village, a Vons-anchored shopping center that the real estate investment trust bought in 2012 for about $40 million.
Off Interstate 5 in San Diego near the city's border with Del Mar, the center is being renamed Beachside Del Mar. Operators said upgrades, presented recently to the city's Torrey Pines Community Planning Board, will involve remodeling the 107,000-square-foot center to reflect the local tradition of "craftsman architecture" and the character of nearby beachside resorts.
The remodeling will include new lap siding, shingles, and brick and stone veneers, with ceramic tiles in earth tones. Storefronts and landscaping are being made over, and new seating and a tiled water feature will be included in the center's revised open spaces.
The privately held REIT has engaged the local community in planning, via market surveys and online research, and officials said nearly 500 community members offered feedback on shopping options, accessibility and the appearance of the center at 2690 Del Mar Heights Road.
Company Vice President and General Manager Elizabeth Schreiber said the work should begin in late spring and conclude before year's end. The center, which also includes CVS Pharmacy among its tenants, was built in 1975 and renovated in 2000, according to CoStar Group.
The renovation will be a sequel of sorts to the $20 million makeover completed by Donahue Schriber in 2011 at the company's much larger Del Mar Highlands Town Center, just down the road in Carmel Valley. That overhaul included the addition of a new luxury movie theater and several new restaurants to the 20-year-old center.
• • •
Industrial Market Has Strong 2013: The San Diego region's industrial property market finished 2013 by posting strong performance metrics in the form of rising space absorption and rents, amid declining vacancy.
The brokerage company Colliers International recently reported that fourth quarter 2013 marked the 10th consecutive quarter in which the region notched positive net absorption — more space being occupied than vacated. The region came out ahead by 2.7 million square feet for the full year, the second consecutive year where net activity surpassed 2.5 million square feet, putting the market on par with prerecession demand levels.
Colliers also noted that the countywide vacancy at the end of the fourth quarter was 8.4 percent, the second consecutive quarter where vacancy finished below 9 percent. The brokerage firm said sub-9 percent vacancy rates were last seen locally in third quarter 2008.
In its own report, Cushman & Wakefield Inc. said San Diego's central industrial markets remain the tightest, with Kearny Mesa finishing 2013 with the lowest vacancy rate at 6 percent. North County and South County both saw vacancy drop below 10 percent at year's end, and Cushman researchers said countywide single-digit vacancy rates could point to some new redevelopment or construction starts within the next 12 to 18 months.
Researchers at brokerage company CBRE Group Inc. noted that the local industrial market saw a nearly 2 percent rise in asking rents during the past year, to $1.07 per square foot.
• • •
Retail Comings and Goings: As with the retail and restaurant scenes of most big markets, San Diego County's revolving door of openings and closings never really stops spinning.
Some recent high-profile exits included the struggling Loehmann's announcement that it is going out of business and liquidating inventory at all of its U.S. clothing stores, including one at Westfield Mission Valley. Also, the supermarket chain Albertsons next month will close two local stores — one in City Heights and one in Chula Vista — as it continues to shutter what it said are underperforming locations.
Trendy clothing retailer Abercrombie & Fitch recently informed the city of Escondido that it will be shuttering its Abercrombie Kids store at Westfield North County.
Meanwhile, recent arrivals include Pasadena-based fast-casual chain Blaze Pizza, where customers choose toppings for their fast-baked pies similar to the way burritos are ordered at Chipotle Mexican Grill. Blaze Pizza opened its first San Diego County location at Carlsbad Premium Outlets.
Also in Carlsbad, Santa Monica-based Veggie Grill, a fast-casual eatery serving up vegetarian fare, opened at Palomar Place Shopping Center, near Costco Wholesale. The restaurant is its second in the local region, following an earlier debut at Westfield UTC.
And San Diego-based Dlush, offering health-oriented drinks and salads, has a new flagship campus location at the University of California, San Diego's Price Center in La Jolla. It's the company's second location in the local market; it also operates in Los Angeles, Kuwait and Qatar.
Send commercial real estate and development news of local interest to Lou Hirsh via email at lhirsh@sdbj.com. He can be reached at 858-277-8904.