Walmart Neighborhood Market Hiring for Upcoming El Cajon Store
Thursday, January 23, 2014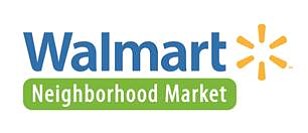 Wal-Mart Stores Inc. has opened a temporary hiring center in El Cajon, as it looks to hire approximately 65 workers for a new Walmart Neighborhood Market slated to open in the city this spring.
The hiring center is at 1269 Broadway in El Cajon. Applications will be accepted at the center from 8 a.m. to 5 p.m. Monday through Friday, with more information at careers.walmart.com.
An exact opening date has not been announced for the new store, to open on Second Street in the Town and Country Village Shopping Center. Store manager John Defiori said in a statement that the retailer will be hiring full- and part-time workers.
Most new hires will begin work in February, to help prepare for the store's opening.
Arkansas-based Wal-Mart has opened two local locations of the small-format grocery store and pharmacy – in San Diego and La Mesa – and will soon open stores in Escondido and Oceanside.