Linkage Fee Opponents Collect 53,000 Signatures for Ballot Measure
Thursday, January 23, 2014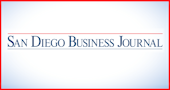 San Diego opponents of a recently approved hike in commercial project "linkage" fees, intended to finance affordable workforce housing, announced that they have gathered the required signatures to place the measure before voters on June 3.
Representatives of the Jobs Coalition, made up of local business organizations and companies, told a media gathering in Kearny Mesa that the group collected more than 53,000 signatures over the course of 26 days — well above the minimum requirement of approximately 34,000.
The group by law had 30 days to gather city voter signatures to place the measure on the June ballot, after beginning its petition drive in late December. The San Diego County Registrar of Voters office in coming weeks will be counting and authenticating the signatures.
San Diego City Council recently voted 5-4 to approve a measure restoring the linkage fee to 1.5 percent of construction costs, the level when it was established in 1990. The percentage was cut in half in 1996, and the restored percentage would impact projects receiving final approval after June 30, 2014.
Depending on the type of commercial project, the linkage fee cost will rise between approximately 375 and 750 percent, which opponents contend will curtail local development and job creation.
The Jobs Coalition consists of more than 50 regional organizations and businesses, including the San Diego Regional Chamber of Commerce, the San Diego Regional Economic Development Corp., building industry groups and commercial real estate organizations.