Kratos Defense and Security Solutions Receives $15.1M in Orders
Monday, January 20, 2014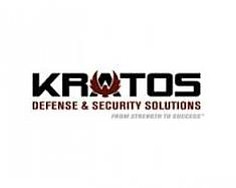 Kratos Defense and Security Solutions Inc.'s Electronic Products division recently received orders worth $15.1 million from an undisclosed customer.
Kratos (Nasdaq: KTOS) said the orders cover integrated microwave assemblies and other specialized electronic products. Those products support intelligence, surveillance, reconnaissance, missile and radar system programs.
The corporation also said that the division is under contract and making "significant" internal research and development investments in several areas. They include next-generation jamming, missile, radar and electronic warfare systems.
Kratos has its corporate office in the University Towne Center area. Its Electronic Products division is based in the Boston suburb of Woburn, Mass.