Lawyer Has the Mettle to Help Bring the Olympics to San Diego
Saturday, January 18, 2014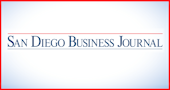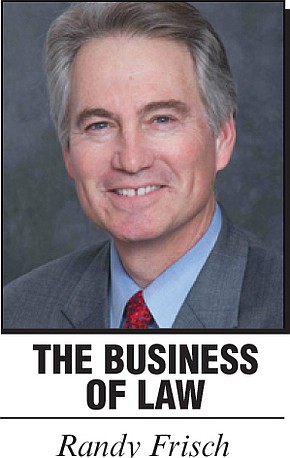 Bill Earley is leaving McKenna Long & Aldridge LLP to run the day-to-day operations of the San Diego 2024 Olympics Exploratory Committee as its president. This is a bold and brilliant move by a terrific employment attorney. People who have been on successful Olympic Committees claim a winning Olympic bid starts as a ridiculed idea, then a leader emerges who clarifies the vision and gives it credibility. Then it becomes a bandwagon. Then it just takes endurance. Earley, who will still practice some law under his newly formed Earley Group, is an Ironman. He can do this, and we'll all be better off for it, even if the International Olympic Committee doesn't see the wisdom of selecting America's Finest City for a future Games.
James Fessenden and Megan Winter were elected partners at Fisher & Phillips LLP. Fessenden represents public and private employers in all aspects of employment law in both state and federal courts, and before administrative and governmental agencies. Winter handles administrative and civil employment matters before state and federal courts and government agencies. She also represents employers in a variety of matters including harassment and discrimination litigation, wage and hour class actions, and family and medical leave laws.
Income for experienced lawyers in a large law firm will increase 3.5 percent, according to the Robert Half Legal 2014 Salary Guide, which is available free on the Robert Half website. San Diego adjusted pay for lawyers with 10 years of experience at large firms with more than 75 lawyers will be from $206,783 to $313,136. At midsize firms, which have 35 to 75 attorneys, pay should increase about 4.4 percent from $174,491 to $292,379. At small to midsized firms, pay will also increase about 4.5 percent, and range from $147,829 to $212,115. At firms with fewer than 10 lawyers, the pay will range from $114,056 to $191,378. The highest paid in-house counsel are those with over a decade of experience and who work for companies with $250 million or more in revenue. These lawyers are usually paid $171,750 to $245,750, a 3.7 percent salary increase from 2013 levels.
A Sheppard Mullin Richter & Hampton LLP team led by partner Steve LaSala and associate Ashley Roberts represented Millennium Laboratories Inc., a leader in the science of toxicology and pharmacogenetics, in its acquisition of RxAnte Inc., a privately held health care analytics company based in McLean, Va. The acquisition will link two rapidly growing health care technology companies that share a strong commitment to improving the safe and effective use of prescription medications through personalized, technology-enabled drug therapy management solutions.
Higgs Fletcher & Mack LLP, is celebrating its 75-year anniversary in 2014 with its "7,500 Hour Volunteer Challenge" campaign. The firm will donate 7,500 hours of community service along with monetary contributions to select nonprofits throughout the year.
"When reflecting on the 75 years we have been in business, it was important to have a celebration that is meaningful and representative of our company values and culture," said John Morrell, managing partner. More than 140 Higgs employees will be participating in community service activities throughout the year. The USO, Ronald McDonald House Charities and Rady Children's Hospital are among the nonprofits that will benefit from the firm's 75-year anniversary celebration.
Fish & Richardson P.C. has named Frank Albert, Geoffrey Biegler, Craig Countryman, and Olga May as principals in the firm's IP Litigation Group and Erin Hickey as a principal in its Trademark and Copyright Group. Albert will continue his practice on patent litigation in the areas of electrical/computer technology, optics, semiconductors, telecommunications, software and nanotechnology. Biegler will continue his practice on patent litigation in a wide variety of technology areas including life sciences, pharmaceuticals, biotechnology, medical devices and software. Countryman handles patent cases in the trial court and at the Federal Circuit in all areas of technology, including chemistry, pharmaceuticals, life sciences, medical devices and electrical/computer technology. Hickey will continue to provide strategic counsel to clients in trademark law, advertising law (including false advertising and comparative advertising), right-of-publicity law, unfair-competition law and copyright law. She also represents clients in administrative trademark and advertising proceedings and litigates trademark claims in federal district courts. May will continue her practice on intellectual property and patent litigation.
Randy Frisch is vice chancellor of business and administration at National University, and former publisher of the San Diego Business Journal. He is licensed to practice law in California, Nevada and Idaho.