Qualcomm Ranks 9th in U.S. Patents for 2013
Tuesday, January 14, 2014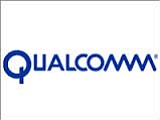 Qualcomm Inc. broke into the top 10 list — at number 9 spot— of companies receiving U.S. patents during 2013, according to IFI Claims Patent Services.
The San Diego wireless company received 2,103 utility patents, up 62 percent from 2012. It was the fastest mover among the top 10, according to IFI.
IBM was at the top of the list with 6,809 patents. Microsoft took the No. 5 spot with 2,660 patents.
Qualcomm (Nasdaq: QCOM) beat out Google, Apple, General Electric, Intel and Hewlett-Packard in number of patents assigned.
IFI Claims, based in Connecticut, tracks more than 7,000 patent assignees.
In other news, a Swiss image recognition company named Kooaba said it had been acquired by Qualcomm, specifically the San Diego company's Vuforia unit.