Bartell Hotels Completes $13 Million Expansion of Holiday Inn San Diego Bayside
Tuesday, January 14, 2014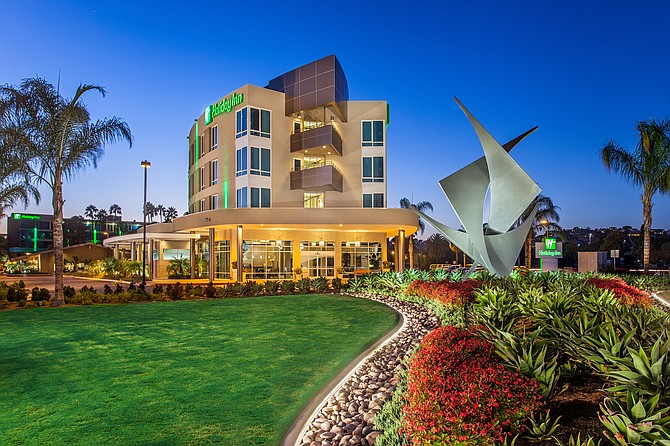 San Diego-based Bartell Hotels has completed a four-story, $13 million expansion of its Holiday Inn San Diego Bayside, located at the entrance to Point Loma.
The property, at 4875 N. Harbor Drive, now has an extra 44,000 square feet of space, including a new entranceway with a Mediterranean garden and a 2,000-square-foot lobby with 18-foot teak ceilings.
Operators said the expansion added 57 guest rooms, bringing the total to 291 including 13 suites. The renovation also included the addition of a corporate boardroom and a 5,000-square-foot pre-function area and ballroom.
Joseph Wong of JWDA served as architect of the renovation, with design by Liz Bartell Design, Parterre Landscape Architecture handling landscaping and sculptor Matt Devine providing artwork. Wong said in a statement that the redesign "defines the San Diego yachting community and its relaxed lifestyle."
The privately held Bartell Hotels was founded in 1975 and operates seven hotels, six restaurants and three marinas. Its local venues also include Humphreys Concerts by the Bay at Shelter Island.