Hakkasan Ltd. Acquires San Diego's Enlightened Hospitality Group
Monday, January 13, 2014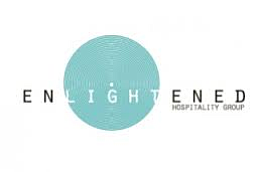 San Diego-based restaurant and nightclub operator Enlightened Hospitality Group LLC, which operates trendy upscale eateries including Searsucker, has been acquired by London-headquartered Hakkasan Ltd. Financial terms were not immediately disclosed.
Hakkasan Ltd. is a global operator of upscale restaurants and nightclubs, majority-owned by Tasameem, an Abu Dhabi-based private investment company. Enlightened Hospitality, led by James Brennan and celebrity chef Brian Malarkey, currently operates six restaurants under concepts including Searsucker and Herringbone, and also owns the Stingaree nightclub in downtown San Diego.
The two companies' first joint venture is a new Herringbone slated to open later this week at the Mondrian hotel in West Hollywood. Enlightened recently announced the closure of its Gabardine in Point Loma and a Searsucker in Scottsdale, Ariz.
Officials of Hakkasan Ltd., which has U.S. operations based in Las Vegas, said Hakkasan is now the majority stakeholder for all Enlightened Hospitality Group entities, which will be owned and operated in a strategic partnership with the original development team.
Hakkasan Ltd. CEO Neil Moffitt said in a statement that the acquisition will allow the company to expand its U.S. presence by introducing existing brands into additional domestic and international markets.
"My experience with the Hakkasan team has been nothing but first class, and I look forward to helping build a major international hospitality company," Enlightened Hospitality CEO Brennan said in the statement.
Hakkasan Ltd. was founded in 2001 and operates several fine-dining Cantonese restaurants in the U.S., Asia and the Middle East. It recently debuted Hakkasan Las Vegas, a 60,000-square-foot nightclub at MGM Grand Hotel & Casino in Las Vegas.
Enlightened Hospitality Group was founded in 2010. Its flagship Searsucker "fabric of social dining" concept has locations in the Gaslamp Quarter, Carmel Valley and Austin, Texas, and it also operates Herringbone in La Jolla.