Construction Beginning on $360M Jamul Casino Project
Sunday, January 12, 2014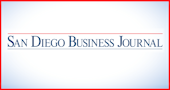 The Jamul Indian Village says it is beginning construction on its $360 million casino project.
The tribe and its business partner, Penn National Gaming Inc., said on Jan. 10 that they had received necessary approvals from Caltrans to proceed on their Hollywood Casino Jamul.
Board of Supervisors Chairwoman Dianne Jacob, a longtime opponent of the plan, said the casino's environmental impact study was not complete and that the county would sue to stop construction.
The proposed, 200,000-square-foot casino will have 1,700 slot machines and 50 table games and may open in late 2015, according to the tribe and Penn National (Nasdaq: PENN).
Road improvements to state Route 94, the main highway into Jamul, are expected to be complete in time for the casino's opening, according to the tribe and its business partner. Jamul residents had expressed concerns about what casino traffic might do to the highway.