Life Science M&As Tend to Increase Vacant Space in S.D. Market
Saturday, January 11, 2014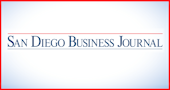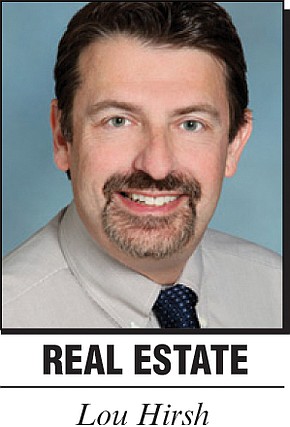 Mergers and acquisitions may excite the life sciences community, but they've generally had a deflating effect on local real estate in the past few months.
That's an observation by brokerage services provider Jones Lang LaSalle Inc., which noted in a recent report that since June 2011, 14 life-science companies with San Diego operations have been the subject of completed M&A transactions, with two other deals pending.
Half of those M&A deals resulted in companies leaving San Diego or combining facilities, throwing "significant amounts" of available space onto the leasing market. While some of that has been absorbed, large blocks remain unused, including 363,000 square feet available for sublease within the former Amylin Pharmaceuticals campus at University Towne Center. In addition, life science leasing activity in 2013 was "exceptionally slow."
"As San Diego companies grow and mature, acquisition by big pharma is proving to be a more frequent occurrence and oftentimes the need for real estate disappears as the companies are folded into the acquiring company's portfolio," said Grant Schoneman, a local vice president of JLL's life sciences group.
Local JLL Executive Vice President Chad Urie noted that in the first three quarters of 2013, there were just three completed life-science leasing transactions above 20,000 square feet, a contributing factor as the region's space availability rate for that sector continued to hover around 15 percent.
Things should pick up in the early months of 2014. Brokers said large-tenant activity is on the rise and that seven active deals totaling about 300,000 square feet are expected to close in the first quarter.
• • •
Vegas Senior Housing Attracts Local Private Equity: Interwest Capital Corp., a private equity firm with headquarters in La Jolla, recently bought a four-property portfolio of senior housing communities in Las Vegas, totaling 1,113 units, for $75 million.
Company officials said the acquisition was made in partnership with the New York-based private equity firm Angelo, Gordon & Co. The seller in the deal was CW Capital, acting as special servicer following loan foreclosures involving a prior ownership trust that occurred in 2008 and 2009, Interwest Senior Vice President Elliott Burrell said.
The Vegas portfolio — known collectively as Destinations Living One — includes Destinations at Valley View, Destinations at Pebble, Destinations at Spring Valley and Destinations at Oakey. Interwest plans capital improvements to keep the age-restricted communities competitive, and it has tapped CompassRock Real Estate to oversee daily management of the properties.
The Destinations properties represent the 12th multifamily acquisition in Interwest's portfolio, which includes 3,100 units nationwide. Its big deals of 2013 also included the $33.8 million acquisition of Woodlands of College Station, a 904-bed student housing complex serving Texas A&M University.
Interwest's San Diego holdings include Viridian Lofts, consisting of 33 apartments in the historic downtown building formerly known as On Broadway; and the 201-unit Monarch at Scripps Ranch apartment community.
• • •
Former Medical Building Becoming Charter School: A former convalescent facility will be remodeled for use as a charter school in coming months, after the recent $3 million sale of a building at 458 26th St. in San Diego's Grant Hill neighborhood.
The buyer was listed as 458 26th Street Holdings LLC, represented by brokerage firm Hughes Marino Inc. The seller was 446 26th Street Holdings LLC, which according to CoStar Group includes Tran Family Trust of San Diego.
Representatives of brokerage firm ECP Commercial, which represented the seller, said the complex transaction required a nearly 18-month escrow and involved securing city approvals of permits and logistics that will include physically separating the building from an adjoining former hospital building.
Leaders of Albert Einstein Academies recently held a groundbreaking at the site for the new Albert Einstein Middle School, set to open in time for the 2014-15 academic year.
The 38,538-square-foot building was built in 1964, according to CoStar. ECP broker Joshua Smith said the school will be the latest addition to the gentrifying Grant Hill community, which has recently seen improvements including the burying of utility lines and the arrival of a newly built 99 Cents Only store on Market Street.
Send commercial real estate and development news of general local interest to Lou Hirsh via email at lhirsh@sdbj.com. He can be reached at 858-277-8904.