The Biotech Sector Gets Back to Finding Funding and Cures
Saturday, January 11, 2014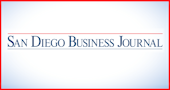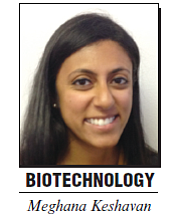 After the blissful humdrum of the holidays, there's been a spate of activity in the biotech sector, including a few exciting new financing rounds.
It appears as though Auspex Pharmaceuticals Inc. is picking up steam in a major way. The company just raised $35 million through two funding rounds — a $20 million Series E equity round from Deerfield Management Co. and others, and a $15 million, four-year venture loan from Oxford Finance LLC.
Auspex is developing a treatment for Huntington's disease-related chorea — a condition that causes involuntary twisting and writhing movements that are symptomatic of the hereditary, degenerative neurological disorder.
Auspex also appointed Gerald Proehl, former president and CEO of San Diego's Santarus Inc., as a member of its board of directors. Proehl helped usher Santarus' recent $2.6 billion sale to Raleigh, N.C.-based Salix Pharmaceuticals Ltd.
Auspex ushered in several new execs into its C-suite this past October. Auspex's executive chairman, Pratik Shah, became its CEO; Bharatt Chowrira, previously CEO of Addex Therapeutics, became its chief operating officer; and Samuel Saks, an Auspex board member and co-founder and CEO of Jazz Pharmaceuticals Inc., became chief development officer. Additionally, John Schmid — co-founder and chief financial officer of Trius Therapeutics Inc., a San Diego drug company acquired in September by Lexington, Mass.-based Cubist Pharmaceuticals Inc. for $704 million — was appointed Auspex's new chief financial officer. A dream team?
Before this funding round, it received $25 million in Series D funding in November 2012 from existing investors Thomas, McNerney & Partners, CMEA Capital and Sloan Biotech Funds.
• • •
Avelas Biosciences Inc. closed on a $6.85 million Series B financing round and has promoted chief business officer Carmine Stengone to CEO.
The financing was led by the company's founding investor, Avalon Ventures, as well as new investors Torrey Pines Investment, WuXi AppTec and an additional unidentified investor.
Avelas, founded in 2009, is developing a fluorescent cancer imaging tool called the Avelas Cancer Illuminator, or AVB-620. The device's aim is to allow surgeons to detect cancerous tissues while patients are still on the operating table — allowing for greater surgical accuracy that could result in fewer followup operations.
The technology comes from research from Nobel Prize-winning scientist Roger Tsien, a biochemistry professor at University of California, San Diego. The company received a Series A round of financing in December 2012 for $7.65 million.
Stengone will replace Jay Lichter as CEO of Avelas. Lichter, a managing partner at Avalon Ventures, will join the company's board. Lichter abdicated because Avelas had matured to a point that it needs a more hands-on CEO Stengone said.
Stengone himself is juggling a few hats — he will also serve as CEO of Afraxis Inc., another Avalon-funded biotech company. But last year, Afraxis licensed its therapeutic technology to San Francisco-based Genentech for $187.5 million, and Stengone said Afraxis doesn't require full-time focus and the bulk of his efforts will remain on Avelas.
Oh, one more thing. Avelas won the San Diego Business Journal's 2013 Innovation Award in the medical devices category. Clearly, we agree that what they're doing is cool.
• • •
I find it entertaining when businesses label themselves "aesthetics companies." It's an artful term that brings to mind hedge-pruning, lipstick and gallery shows. But in the case of Suneva Medical Inc., which just raised $35 million in debt and equity capital, it refers to the products the company develops for use in cosmetic dermatology.
A Series B equity financing round led by Polaris Partners brought in $20 million, and a $15 million loan came from HealthCare Royalty Partners.
Joining Suneva's board is Brian Chee, managing partner at the Waltham, Mass.-based Polaris Partners — one of the country's more active health care and information technology venture firms.
Suneva's products include ArteFill, an injectable dermal filler that reduces the appearance of wrinkles, as well as ReGenica — a skin rejuvenation product that purportedly accelerates the body's own cells to repair, renew and resist damage that comes from aging and environmental stress.
The medical aesthetics market seems to be on the upswing, according to several market reports, with an annual growth rate of 10.5 percent. The market is expected to reach about $6.5 billion by 2017.
• • •
This week is the highly anticipated annual J.P. Morgan Healthcare Conference.
Send news about locally based health care organizations, biotech and clean-tech to Meghana Keshavan at mkeshavan@sdbj.com. She can be reached at 858-277-6359.