Enlightened Hospitality Group Closes 2 Restaurants
Thursday, January 9, 2014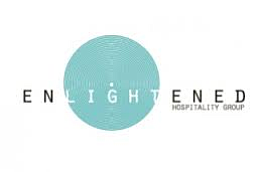 San Diego-based restaurant and nightclub operator Enlightened Hospitality Group LLC has closed its Gabardine restaurant in Point Loma and its Searsucker location in Scottsdale, Ariz.
"In an effort to remain focused on the national rollout of Enlightened Hospitality Group's 'fabric of social dining' restaurant concepts, we have decided to close our Searsucker Scottsdale and Gabardine San Diego locations," CEO James Brennan said in a statement.
Enlightened Hospitality Group was started in 2009 and is led by Brennan and celebrity chef Brian Malarkey. Gabardine opened at 1005 Rosecrans St. in 2012, the same year the Scottsdale Searsucker debuted.
Enlightened Hospitalilty currently operates Searsucker restaurants in the Gaslamp Quarter and Carmel Valley, with an additional Searsucker in Austin, Texas. Its other local restaurants include Herringbone in La Jolla and the Green Acre farm-to-table eateries in Torrey Pines and University Towne Center.
The company also owns Stingaree nightclub in downtown San Diego. It closed its Gingham restaurant in La Mesa last year.
Enlightened in recent months has been working to expand the Searsucker and Herringbone restaurant concepts outside of the San Diego region. It will soon open a new Herringbone location in West Hollywood.