Ride Sharing: Qualcomm Teams With QNX for In-Car Infotainment System
Tuesday, January 7, 2014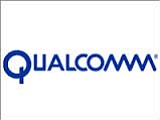 Continuing with the automotive theme of the Las Vegas consumer electronics show, Qualcomm Inc. announced Jan. 7 that it was teaming up with QNX Software Systems.
The partners showed off the first in-car infotainment system powered by Qualcomm's Snapdragon chip and Snapdragon Automotive Solutions.
The system could conceivably offer advanced 3-D maps to the driver, and 3-D gaming for the entertainment of those in the back seat.
Infotainment refers to a vehicle-based information and entertainment system.
QNX — a subsidiary of Ottawa, Canada-based BlackBerry Ltd. — is introducing its QNX CAR Platform for Infotainment. The partners described the CAR platform as "a set of pre-integrated technologies to help reduce development efforts and speed time to market for connected, media-rich infotainment systems." The system supports the Qualcomm (Nasdaq: QCOM) Snapdragon processor and Gobi modem, offering what Qualcomm called powerful in-vehicle graphics, video capability and solid wireless connections.
Financial details of the relationship between Qualcomm and BlackBerry (Nasdaq: BBRY) were not disclosed.
QNX showed off a Jeep Wrangler equipped with the CAR system to visitors at the Las Vegas show.
— SDBJ Staff Report