Thermo Fisher Selling Units to Pave Way for Approval of Life Technologies Acquisition
Monday, January 6, 2014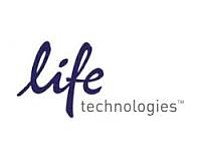 Thermo Fisher Scientific Inc. is shedding certain assets to hasten approval of its $13.6 billion acquisition of Life Technologies Corp., selling its gene modulation, cell culture and magnetic beads businesses to GE Healthcare for $1.06 billion, Thermo Fisher said.
The Life Technologies (Nasdaq: LIFE) acquisition received approval from the European Commission in November, but it was contingent on Waltham, Mass.-based Thermo Fisher's sale of these three business units, said Ron O'Brien, a spokesman for Thermo Fisher (NYSE: TMO).
"The divestiture we announced today was a follow-on to the agreement with the European Commission," O'Brien said.
The European Commission said in a Nov. 26 news release that the Thermo Fisher-Life Technologies merge "would have significantly reduced competition." Selling these assets "preserves competition and innovation in the life sciences industry," it said.
Life Technologies' stockholders approved the merger in August of 2013.
Thermo Fisher said the three businesses it will sell to the life sciences division of GE Health Care, a unit of General Electric Co. (NYSE: GE), will post a 2013 revenue of $250 million — up from $225 million in 2012.
In late November, San Diego-based CareFusion Corp. acquired the Vital Signs division of GE Healthcare for $500 million.