Qualcomm's Snapdragon Automotive Solutions Are About the Infotainment Journey
Monday, January 6, 2014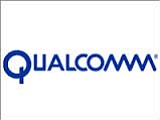 Dragons have wings; now they have wheels.
Qualcomm Inc. used the opening of the Las Vegas consumer electronics show to roll out a Snapdragon application processor for the car.
Dubbed the Snapdragon 602A, the chip has a four-core central processing unit, specialized processors including an Adreno 320 graphics processor, as well as modems that let it communicate wirelessly over 3G and 4G LTE cellphone standards as well as Wi-Fi and Bluetooth.
The chips will serve what is called "infotainment" systems in vehicles.
"Snapdragon Automotive Solutions brings the leading-edge capabilities that power many of today's top smart phone and tablet experiences to the car," Qualcomm (Nasdaq: QCOM) said in a statement. The company also said it was coming out with an automotive development platform.
More than 10 million vehicles around the world use communications modems which Qualcomm markets under the name Gobi, the company said.
Also on Jan. 6, Qualcomm introduced the AllPlay smart media platform for wireless home audio. The system is now commercially available.
And, Qualcomm rolled out the Snapdragon 802 chip for smart TVs and set-top boxes. Qualcomm promised samples early this year and said it would be in commercial devices by the end of 2014.
Tech publisher ZDNet summed up Qualcomm's announcements by saying that the company was shifting its narrative "away from just mobile to connecting everything."
Also on Jan. 6, Qualcomm said that it was cutting the price of its black Toq smart watch by $50, to $300. The deal expires Jan. 11 or when supplies run out.