Halozyme Secures Additional $20M Term Loan
Monday, January 6, 2014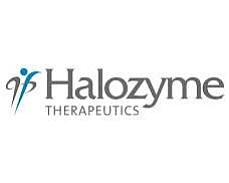 Halozyme Therapeutics Inc. announced it has received an additional $20 million loan from Oxford Finance LLC and Silicon Valley Bank.
San Diego-based Halozyme extended its original $30 million amount by the additional $20 million term loan, bringing the total to $50 million Dec. 27, 2013, it said.
The proceeds were to be used for working capital and general business requirements.
The maturity date of the loan is Jan. 1, 2018. As of Dec. 31, 2013, Halozyme (Nasdaq: HALO) had about $71 million in cash and cash equivalents.
Shares dropped 2.5 percent following the announcement, closing at $14.66. Halozyme has a market capitalization of $1.65 billion.
In December, the company appointed Onyx Pharmaceuticals Inc. veteran Helen Torley as its new chief executive. Her first day at Halozyme was Jan. 6.
Halozyme has a number of enzyme-based therapies in development, such as a drug that it's developing in partnership with Swiss pharmaceutical company Roche Holding AG that can subcutaneously deliver a breast cancer treatment.