CareFusion Completes Vital Signs Acquisition in U.S. and China
Wednesday, January 1, 2014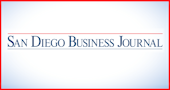 San Diego medical device maker CareFusion Corp. has completed its $500 million acquisition of the Vital Signs division of GE Healthcare in the U.S., China and other countries.
It paid $470 million in cash on hand, and the remaining $30 million will be paid as the acquisition is completed in the other international operations of Vital Signs.
"The acquisition of Vital Signs doubles the size of our Specialty Disposables business and transforms it into an industry leader by adding global scale and a new call point in anesthesia," said Kieran Gallahue, chairman and CEO of CareFusion, in a statement. "We are in a better position to serve customers in this large, global and growing market with a broader product portfolio and complementary expertise in respiratory and anesthesia care."
CareFusion, (NYSE: CFN) a maker of a variety of medical devices, said the Vital Signs division has an annual revenue of $250 million. Gallahue said the acquisition is "well-aligned" to the company's long-term growth strategy, helping it scale up and build an international presence.
GE Healthcare is the health science subsidiary of Fairfield, Conn.-based General Electric. The Vital Signs division employs more than 1,000 worldwide, with headquarters in Totowa, N.J., and a manufacturing plant in Shenzhen, China.
CareFusion said this was the company's eighth acquisition since 2010. It also recently acquired 40 percent of Israeli pump maker Caesarea Medical Electronics in December for $100 million.
Shares for CareFusion closed at $39.82 on Dec. 31, down 15 cents from the previous day of trading. It has a market capitalization of $8.42 billion.