FINANCE COLUMN
Auto Lending Is a Big Boost for Credit Union Loan Portfolios
Friday, February 28, 2014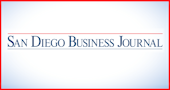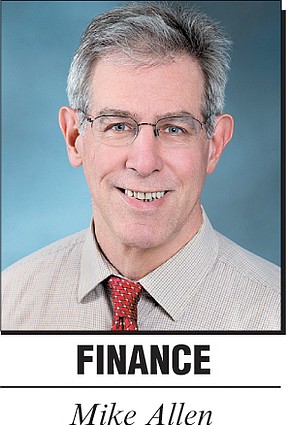 Most credit unions in California enjoyed fatter loan portfolios last year, driven largely by a surge in auto lending, according to a recent report from the California Credit Union League.
The report, which covered 53 percent of all federally insured credit unions in the state, found that the aggregate increase of the credit unions' loan portfolios last year was 6.3 percent, the largest since 2006.
Auto loans were the biggest contributors to the increase, with new vehicle loans increasing 22 percent, and used car loans rising nearly 14 percent over the amounts in 2012, the Credit Union League said.
The big jump in auto lending showed pent-up demand among consumers, Credit Union League Chief Economist Dwight Johnston said. The strong lending results were seen in nearly every loan category from personal unsecured loans and first mortgages to business loans and credit card usage, Johnston said.
Another key driver was improved consumer confidence. "Improvement in the California job market and rising home values resulted in greater confidence on the part of borrowers," he said.
Membership in the state's credit unions grew by 1.23 percent in 2013, the biggest jump since 2007, the Credit Union League said.
• • •
Cal Coast CU profits increase: California Coast Credit Union, the area's third largest, reported 2013 net income of $21.4 million, up from $15.5 million in net profit in 2012.
For the fourth quarter, Cal Coast reported net income of $5 million, down from $5.8 million in the like quarter of 2012.
Total loans increased to $972.4 million as of Dec. 31, up from $897.8 million at the end of 2012.
Total assets were flat at about $1.77 billion.
The credit union's higher profit last year came from loan growth and improved loan quality, which enabled it to reduce the amount of reserves it retains, said Kathy Cady, Cal Coast's chief financial officer.
Cal Coast's capital ratios also increased to 11.17 percent, compared with 10.38 percent in 2012.
Loan delinquencies stayed about the same at $5.3 million, or 0.54 percent of total loans.
Cal Coast will open its 23rd branch this week on the campus of San Diego State University at the newly renovated Aztec Student Center. Last year, the credit union struck a deal with the university for the naming rights for the Open Air Theater for a 10-year term. Cal Coast plans to open another new branch this spring in Encinitas just off Santa Fe Drive.
• • •
Big banks step up small business lending: Approval rates for small business loans at big banks — more than $10 billion in assets — increased to a new high of 17.8 percent in January, up 0.2 percent from December, according to the Biz2Credit Small Business Lending Index.
The survey, conducted by Biz2Credit, a firm that arranges loans for small companies, found the approval rates for smaller banks rose to 50.9 percent, up from 48.7 percent in December.
Two other key sources of business credit, credit unions and alternative lenders such as insurance companies, showed a drop in approval rates. Credit unions approvals dipped to an all-time low at 43.4 percent in January. Alternative lenders, which had been the biggest benefactors of the government shutdown in October, saw its approval rate decline to 64.1 percent in January from 67.3 percent in December.
Rohit Arora, Biz2Credit's CEO, said the trend seems to be a return to normalcy for alternative lenders.
"While they offer speed in their decision-making, alternative lenders charge higher rates than others," he said. "As banks have become more aggressive in small business lending, the higher quality borrowers seem to be going to them."
• • •
California banks short change minority businesses: California's largest banks buy about 8 percent of the services and goods they procured in 2012 from businesses owned by African-Americans, Latinos, Asians or Native Americans, a report from the Greenlining Institute said.
The San Francisco-based nonprofit advocacy group said the study, called "Escaping the Old Boy Network: The Banking Industry and Supplier Diversity," concluded that minority-owned businesses face challenges in breaking through to obtain contracts.
In a state where 60 percent of the population are "people of color" and where banks buy more than $51 billion in goods and services, "it should not be considered acceptable that their supplier networks so completely fail to reflect the diversity of California," said Sasha Werblin, Greenlining Institute's economic equity director.
• • •
Small Change: CVB Financial Corp., the Ontario-based holding company for Citizens Business Bank with $6.7 billion in assets, said it intends to open a new business financial center in San Diego County this spring. CVB recently announced it is buying American Security Bank of Newport Beach. … California Bank & Trust, the San Diego subsidiary bank of Zions Bancorporation, received 12 Greenwich Excellence awards for its delivery to small business and middle-market banking, CB&T said. … U.S. Bank's community lending division originated $1.1 billion in loans to developers of rental housing aimed at low- and moderate-income families, the bank said.
Send news about locally based financial institutions to Mike Allen via email at mallen@sdbj.com. He can be reached at 858-277-6359.