Qualcomm Unveils 2 New Snapdragon Processors
Monday, February 24, 2014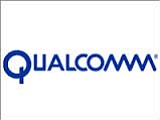 Qualcomm Inc. took the wraps off of two Snapdragon processors Feb. 24. One new model, the Snapdragon 615, contains eight cores, is able to process information 64 bits at a time, and supports extra-fast 4G LTE data speeds. The other model, the Snapdragon 610, has four cores and 64-bit capability.
Qualcomm (Nasdaq: QCOM) said it expects to produce samples of the chips in the third quarter. It expects the chips to be in commercial devices before the year is over. The chips are meant for high-end computing devices.
Qualcomm made the announcement at the Mobile World Congress in Barcelona, Spain.
Also at the European conference, Qualcomm announced that it was producing a new chip for the automotive market. The company said that its Gobi 9x30 platform is the world's first commercial LTE chip using 20-nanometer geometry for the connected-car market. Qualcomm customers can receive samples of the chip now, the San Diego company said.