Pentagon Proposal Favors Northrop Grumman's Global Hawk Over U-2 Spy Aircraft
Monday, February 24, 2014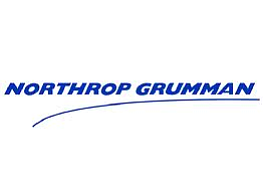 In a surprise twist, the Pentagon has proposed retiring the U-2 high-altitude spy aircraft in favor of the unmanned Global Hawk, a San Diego product.
The move is part of the Pentagon's 2015 budget proposal, unveiled Feb. 24.
Northrop Grumman bases its Global Hawk program in Rancho Bernardo and does engineering and software work in San Diego's North County region. The defense contractor builds the aircraft in Palmdale.
One year ago, it looked as though the Pentagon would mothball the Global Hawk.
Defense Secretary Chuck Hagel laid out the new scenario as he introduced the Pentagon's fiscal 2015 spending plan. The budget blueprint is a long way from becoming law. Congress has yet to consider the proposal and modify it.
Hagel said the decision on the Global Hawk "was a close call, as [the Defense Department] had previously recommended retaining the U-2 over the Global Hawk because of cost issues.
"But over the last several years, [the Defense Department] has been able to reduce the Global Hawk's operating costs. With its greater range and endurance, the Global Hawk makes a better high-altitude reconnaissance platform for the future," Hagel said, according to a Pentagon transcript of the secretary's remarks.
The Global Hawk can stay in the air for more than 28 hours, according to the Air Force.
There may be another unseen variable in the decision. Aviation Week has reported there might be a classified unmanned aircraft called the RQ -180 — also built by Northrop Grumman — that is stealthier than the Global Hawk and can collect intelligence from high altitudes.
For more on this and other Pentagon decisions that could affect San Diego County, see the March 3 edition of the San Diego Business Journal.