Registrar Certifies Signatures Allowing for June Ballot Vote on Linkage Fees
Tuesday, February 18, 2014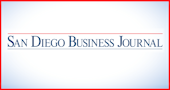 The San Diego County Registrar's Office has verified 53,107 signatures gathered by opponents of a hike in commercial developer linkage fees recently approved by San Diego City Council. The issue will now go on the June 3 special election ballot unless City Council votes to rescind the increase before then.
Signatures gathered by the Jobs Coalition, which consists of local business groups, were turned in to the county registrar on Jan. 22. The group is seeking to overturn the increase in commercial project fees, intended by proponents to finance affordable workforce housing.
Opponents contend the increase — raising current fees by between 375 and 750 percent, depending on the type of project — will curtail local development and job creation.
"Our successful effort to qualify the referendum shows that voters are engaged and do not support policies or taxes that will have a negative impact on jobs and our local economy," Jerry Sanders, president and CEO of the San Diego Regional Chamber of Commerce, said in a statement following a Feb. 18 news conference at the San Diego City Clerk's Office.
City Council on Feb. 24 will receive formal notice of the qualified signatures from the city clerk. Council will then have 10 days to decide whether to overturn its decision or put it on the ballot for voters to decide.
City Council in late 2013 voted 5-4 to approve a measure restoring the linkage fee to 1.5 percent of construction costs, the level when it was established in 1990. The percentage was cut in half in 1996, and the restored percentage would impact projects receiving final approval after June 30, 2014.
The Jobs Coalition consists of more than 50 regional organizations and businesses, including the chamber, the San Diego Regional Economic Development Corp., building industry groups and commercial real estate organizations.