Cadence Pharmaceuticals Being Sold to Irish Drug Company for $1.3 Billion
Tuesday, February 11, 2014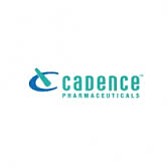 San Diego-based Cadence Pharmaceuticals Inc. is being acquired by Irish specialty drugmaker Mallinckrodt PLC for $1.3 billion.
Mallinckrodt (Nyse: MNK) is paying $14 per share in cash for Cadence (Nasdaq: CADX) — a 26 percent premium over the company's stock, which was trading at $11.07 prior to the announcement. The deal is expected to close mid-March.
Mallinckrodt targeted Cadence because of its pain relief drug Ofirmev, an intravenous version of acetaminophen — the active ingredient in Tylenol. The Irish company, which sells branded and generic drugs as well as active pharmaceutical ingredients, has been Cadence's main supplier of acetaminophen for several years. It will add Ofirmev to a robust catalog of pain medications.
Mallinckrodt will retain Cadence's entire sales and marketing force of about 130, Mallinckrodt CEO Mark Trudeau said in a conference call. However, he said "modest" layoffs at Cadence are likely in the administrative and research and development departments, he said citing the "many synergies" between the two companies. Cadence employs about 245 people, with about 65 in San Diego.
Ofirmev, approved in November 2010, doubled in sales during the past year. Cadence brought in $50.1 million in 2012, and it projects sales will be $110 million in 2013 — the company issued guidance earlier that its 2014 net revenue would run between $173 million and $177 million.
Ofirmev is used in more than 2,350 U.S. hospitals, and is sold in Canada and Europe as well. It has been used to treat 6 million to 7 million patients since it hit the market in January 2011, the companies said in a statement.
Mallinckrodt's stock shot up 11 percent following the announcement, closing at $66.05 Feb. 11. It has a market capitalization of $3.8 billion. Mallinckrodt will pay for the acquisition largely with debt financing from affiliates of Deutsche Bank Securities, Trudeau said.
San Diego biotech vets Cam Garner, James Blair, William LaRue and a few other investors have agreed to tender an aggregate of approximately 13 percent of Cadence Pharmaceuticals' outstanding shares in the offer. Cadence will be delisted from the Nasdaq once the deal closes.