Ligand to Receive $1 Million Milestone Payment From Onyx
Monday, February 10, 2014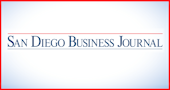 Ligand Pharmaceuticals Inc. announced that it has earned $1 million commercial milestone payment from Onyx Pharmaceuticals.
The milestone payment from Onyx, a subsidiary of Amgen Inc., was triggered by the achievement of over $250 million of annual product sales of Kyprolis in 2013, Ligand said.
Ligand (Nasdaq: LGND) said it will recognize the $1 million payment in the first quarter of 2014, consistent with its revenue recognition policy. Ligand receives royalties for Kyprolis and is eligible to receive additional commercial and regulatory milestones, the company said.
According to Ligand, it is focused on assembling a large portfolio of revenue generating assets through licensing and acquisition. The $1.28 billion market cap company in partnership with Pfizer received FDA approval last fall of a drug, called Duavee, for use to treat menopause-related hot flashes in women who haven't had a hysterectomy.
In December, Ligand increased its revenue and net income guidance for 2013.
The company recently announced that it would report fourth quarter and 2013 earnings on Feb. 11.