Biocom Announces New Executive Director
Monday, February 10, 2014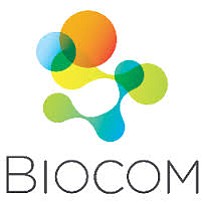 The Biocom Institute announced that Kristie Grover has resigned as executive director, effective Feb. 28.
The life sciences trade group said that Liisa Bozinovic has been named the new executive director and will take the helm starting March 3. Bozinovic has long history with Biocom serving as the controller and as the treasurer for the Biocom Institute Board of Directors, the organization said.
"I am pleased that Liisa Bozinovic has accepted the role as executive director," said Joseph Panetta, president and CEO of Biocom. "The board looks forward to working with Liisa and the Biocom Institute staff to build (and) to ensure that the institute remains the gold standard in life science knowledge."
Grover is becoming the executive director of Chelsea's Light Foundation.
"Kristie has been a member of the Biocom family for over nine years and co-founded the Biocom Institute in 2008 to provide innovative training and science education programs that enhance life science literacy," said Panetta. "We are very grateful to Kristie for all she has done, and we wish her the best as she begins a new chapter in her career."