Origo Ventures Receives $1M Grant From Chilean Government Entity
Sunday, February 9, 2014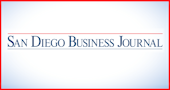 Origo Ventures, a San Diego based venture fund that invests in seed- and early-stage companies in Latin America, said it received a $1 million grant from the Chilean government's investment entity.
Origo said it was one of the first American firms to recognize the potential of emerging Chilean and Latin American startups.
Chile has a pro-business government that has established numerous incentives to attract budding entrepreneurs, Origo said.
At the center of this effort is Accelerator Startup Chile, which offers entrepreneurs up to $40,000 and six months of support, the firm said.
The latest grant will fund Origo's operations in Chile for the next five years and jump-start the firm's investment in the most promising companies, it said.