TakeLessons Expands Reach With Acquisition of Betterfly
Saturday, February 8, 2014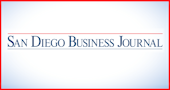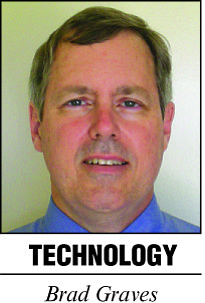 Whether it's understanding the quadratic formula or bending one's fingers to make an F chord on a guitar, TakeLessons says it can help.
The Web-based San Diego business is also growing. TakeLessons announced Feb. 5 that it acquired Betterfly, a similar business from Chicago. Terms of the deal weren't disclosed. TakeLessons said it's now the world's most comprehensive in-person and online lesson facilitator.
The business's goal is to connect students with high-quality, well-vetted instructors. With the acquisition, TakeLessons said it will serve more than 500,000 students and teachers in more than 4,000 communities nationwide.
Previously concentrating on music, academics and performing arts, TakeLessons is expanding into fitness, wellness, yoga and nutrition; crafts and hobbies; business skills; and beauty and style.
TakeLessons closed a $4 million venture capital round at this time last year, bringing total investment to $12 million, according to a company statement. Investors include Triangle Peak Partners, Crosslink Capital and SoftTech VC.
Betterfly took in almost $5 million in venture capital, according to TakeLessons. Investors included Lightbank, i2A Fund, Great Oaks Venture Capital and New World Ventures.
CEO Steven Cox founded TakeLessons in 2006. Cox previously held positions with Reddito LLC and CollegeClub.com.
• • •
All Talk Is All Right: Voxox, the Sorrento Mesa-based telecom provider, said on Feb. 6 that it acquired the PokeTalk telecom business from Canada-based E Mobile Inc. Terms of the sale were not disclosed. Some 600,000 PokeTalk users will transfer over to Voxox, according to representatives of the San Diego company. Voxox provides voice-over-Internet and cloud-based communication services. As a result of the sale, Voxox software will be preinstalled in several computers and tablets, including those from Hewlett-Packard Co., Lenovo and Samsung Electronics. PokeTalk had relationships with seven consumer electronics manufacturers.
• • •
Peregrine Eyes Opportunity: Peregrine Semiconductor Corp., which makes integrated circuits for mobile devices, recently introduced what it calls the world's first reconfigurable radio-frequency front-end system, called Ultra CMOS Global 1. The business said the radio frequency front end market is expected to double in the next few years, growing from $6.1 billion in 2013 to $12.2 billion in 2018.
CEO Jim Cable said Peregrine Semiconductor (Nasdaq: PSMI) has tackled the toughest unmet challenge in the radio-frequency world. The result is a single part number for multiple devices using the extra-fast, fourth-generation cellphone technology called LTE.
Peregrine Semiconductor recently reported a net loss of $6.8 million on net revenue of $43.3 million for its fourth quarter, which ended Dec. 28. For the year, Peregrine reported a net loss of $4.1 million on net revenue of $202.3 million.
• • •
An Internet Innovation: Communications technology specialist Sansay Inc. of San Diego recently received a U.S. patent that describes a method for telecom providers to deliver audio, video and multimedia services through an Internet relay provided by an SBC — that stands for session border controller — without routing packets through a network device called a TURN server. That way of doing things offers several benefits, Sansay said, including better protection against denial-of-service attacks. Sansay Chief Technology Officer Gerald Ryner is the patent's author. The company specializes in voice-over-Internet-protocol communications.
• • •
On Top of the World: Lockheed Martin Corp. (NYSE: LMT), prime contractor for a group of satellites called MUOS, short for mobile user objective system, noted that the satellites offer reception at the poles — almost. The North Pole is 90 degrees north; the satellites reach latitudes of 89.5 degrees, roughly 30 miles away. Satellite reception at the top of the world is important because as polar ice melts, shipping will start taking northern routes, and people will go to the poles to start exploiting natural resources. People at the U.S. Navy's Program Executive Office for Space Systems, part of Spawar headquarters in Old Town, work on the MUOS satellites. Lockheed Martin runs the program in Silicon Valley. MUOS satellites use WCDMA radio technology to offer smartphonelike communication capability. It's a good fit for San Diego. This town is full of CDMA experts.
Send San Diego technology news to bradg@sdbj.com.