S.D. County's Apartment Market Climbs to No. 5 in the Nation
Saturday, February 8, 2014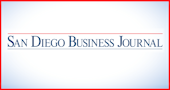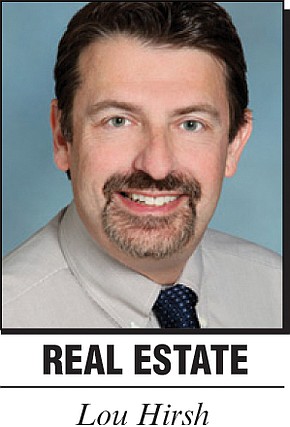 San Diego County landed at No. 5 in Marcus & Millichap Inc.'s latest annual performance rankings of the nation's apartment markets, moving up one spot from its year-ago placement.
The commercial brokerage company's yearly National Apartment Index report ranks major U.S. metro markets on the strength of their multifamily real estate climates, based on employment prospects, construction, rent growth and other factors related to supply and demand. It is intended as a guide for nationwide apartment investors.
Placing in the top four this were New York City, San Francisco, Denver and Minneapolis. New York's top ranking was unchanged from a year ago, and Denver moved up eight places from its 2013 finish.
Rounding out the Top 10 after San Diego were Northern New Jersey,
Seattle-Tacoma, San Jose, Oakland-
East Bay and Portland, Ore. Southern California's Orange County placed 11th, and Los Angeles finished at No. 15; both of those markets made the Top 10 last year.
San Diego has been a consistent top 10 finisher for the past decade, in part for its slow growth in new apartment supply relative to rising demand, which has pushed vacancy down and rents up.
In their latest report, Marcus & Millichap researchers noted that low levels of single-family home affordability are boosting apartment demand fundamentals in coastal communities north of San Diego.
Demand has remained strong for the past two years in places like downtown San Diego, which accounts for nearly half of new apartments now underway, although that market is more susceptible to swings in supply and demand as the apartment inventory rises.
Investors this year are likely to seek out "value-add opportunities" to acquire and renovate older properties in sought-after San Diego communities like North Park, University Heights and South Park, researchers said.
San Diego County developers this year are expected to put 3,500 new apartments on the market, which
would nearly double the number of units completed last year. Local rents are expected to rise 3.2 percent this year to an average of $1,534 per month.
The San Diego apartment vacancy rate is projected to finish the current year at 4.1 percent, slightly above the 2013 estimate of 3.7 percent but well below the 5.1 percent projected for 2014 for the nation as a whole.
• • •
New Parks on the Way at Civita: Sudberry Properties of San Diego is moving into the next key phase of its 230-acre master-planned community in Mission Valley, known as Civita.
The company recently announced that it is proceeding with construction drawings for the planned 19-acre Civita Park, along with ancillary parks in the works at its mixed-use development. Groundbreaking is planned for this summer, as Sudberry builds the parks with input from San Diego city planners.
Sudberry is aiming for Civita Park to be a "marquee amenity" for Civita and the larger Mission Valley community, Senior Vice President Marco Sessa said. Initial plans include a dog park, outdoor amphitheater, interactive water feature, a community garden, jogging path and two basketball half-courts.
Planned "finger trails" will connect surrounding neighborhoods with the park, which was designed by Schmidt Design Group of San Diego. Officials said Civita Park will be among the largest public parks developed in the city of San Diego in several decades.
Sudberry and its homebuilding partners have developed dozens of homes and apartments now being occupied by new residents at Civita, which at full build-out is expected to have more than 4,700 residential units.
Retail, office and civic amenities are also planned over the next 10 to 15 years. About a third of the 230-acre site, which is a former sand and gravel quarry, has been set aside for parks, trails and open space.
• • •
Flower Industry Companies on the Move: Developer Sunroad Enterprises of San Diego has begun preleasing at Sunroad International Flower Market, a renovated former Carlsbad industrial building that will serve as a new home for tenants of the former Carlsbad Floral Trade Center.
Interior improvements are underway on the new flower industry site at 5858 Dryden Place, with a grand opening set for March, according to brokers at CBRE Group Inc., which is representing Sunroad.
Tenants set to occupy the new facility include Mellano & Co., Holland Flower, Floral Supply Syndicate, Corina's Wholesale and Ramirez Wholesale.
The former floral trade center site, in southern Carlsbad near Interstate 5, is being redeveloped into office space.
Send commercial real estate and development news of general local interest to Lou Hirsh via email at lhirsh@sdbj.com. He can be reached at 858-277-8904.