Local Craft Beer Brewers' Sales Topped $781 Million in 2013
Wednesday, February 5, 2014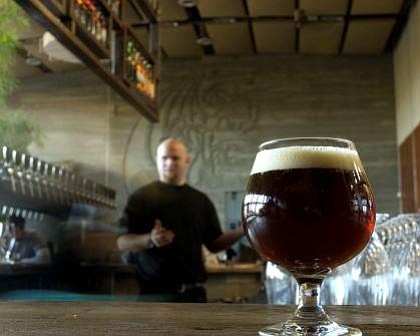 San Diego County's craft beer brewers have seen sales grow from $680.9 million in 2011 to $781.5 in 2013, a rise of nearly 15 percent, according to a new report by the locally based National University System Institute for Policy Research.
The region as of December had 82 craft-brewing companies employing 2,279 workers, up 40 percent from 2011. Much of the growth occurred in in 2013, as a small number of large brewers — such as Stone Brewing Co., Karl Strauss Brewing Co., Ballast Point Brewing & Spirits and Port Brewing — "added hundreds of jobs" while opening new brewpubs and breweries with adjoining restaurants, the report said.
National University System Institute researchers updated a report on the local beer industry that was first released in spring 2013. The update was released as about 430 people attended a craft beer and hospitality summit at the Sheraton San Diego Hotel & Marina at Harbor Island, a followup to a similar event held in September.
Tourism and beer industry leaders called on restaurant and bar operators to help spread the word about the local region's craft beer culture, through menu promotions, beer tap signs and related marketing.