Air Force Contract Could Be Worth $117.3M for General Atomics ASI
Wednesday, February 5, 2014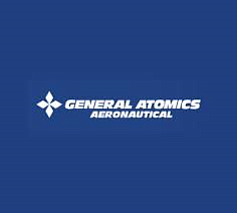 The U.S. Air Force wants to give its Reaper aircraft more range.
The Pentagon announced on Feb. 5 that the Air Force awarded General Atomics Aeronautical Systems Inc. a contract that could be worth as much as $117.3 million. The money will go toward creating an accelerated extended range version of the Reaper remotely piloted aircraft. Under the deal, the Air Force may field as many of 38 of the extended-range aircraft.
The Pentagon defines the deal as an undefinitized contract action for an existing firm fixed price contract. Work will be done in Poway and is expected to last through mid-2016.
The current model of Reaper can stay in the air for more than 24 hours. GA-ASI has proposed several aircraft modifications that could extend that time. A pilot at a ground control station often thousands of miles away flies the propeller-driven, spoon-nosed aircraft.
The Air Force said it already set aside some $41.5 million from fiscal 2013 and 2014 budgets for its extended-range effort.
Separately, the Air Force announced a $16.6 million delivery order for GA-ASI for software engineering support.
The Air Force Life Cycle Management Center office dealing with medium-altitude unmanned aircraft systems at Ohio's Wright-Patterson Air Force Base awarded the contracts.