Broken Yolk Café to Open 10th Local Restaurant in Del Mar
Wednesday, December 31, 2014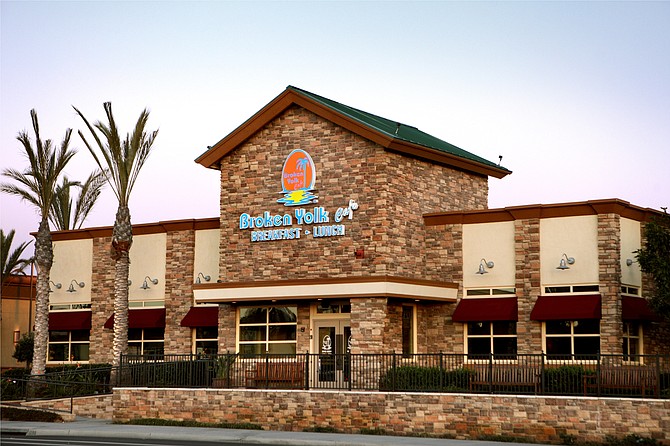 San Diego-based Broken Yolk Café has been signed as the newest tenant at the Beachside Del Mar retail center in Del Mar, according to the property's owner, Donahue Schriber of Costa Mesa.
The restaurant will be the 10th location in San Diego County for Broken Yolk Café, a full-service eatery with breakfast and lunch offerings, which currently operates a total of 13 restaurants in Southern California.
Broken Yolk began operations in 1979 and has three more locations opening soon in Mission Viejo, Bakersfield and Mesa, Ariz., according to its website.
Donahue Schriber officials said a summer 2015 opening is expected for the restaurant that will operate at Beachside Del Mar, located off Del Mar Heights Road west of Interstate 5. The eatery will be the third Broken Yolk to be operated by local franchisees Randy and McKenzie Corrigan, who are Del Mar residents.
The retail center is currently undergoing a $4 million renovation, with other new tenants and amenities on the way. The next step in the renovation includes a façade update at the center's CVS Pharmacy, with construction to begin in January and conclude by summer.
Donahue Schriber acquired the Vons-anchored center, formerly known as Del Mar Heights Village, in 2012 for $40 million. The company also owns the nearby Del Mar Highlands Town Center in Carmel Valley, where a $50 million expansion is in the works.